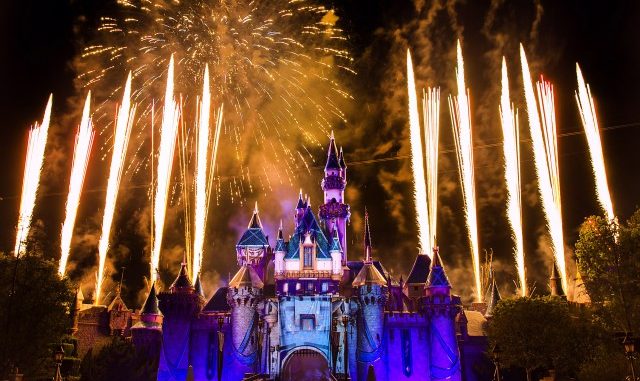 Disneyland is known for it's magic, and is coined "The Happiest Place on Earth." So how does a place already full of magic become even more spectacular for its Diamond celebration? They just add more sparkle!
Since its opening in 1955 over 750 million people have visited the park from 200 nations around the world! Last summer I treated my brother and his wife for his first visit to Disneyland. He had always complained that he was the only one from our family that had never been to Disneyland. Years ago in the late 80's my parents had gotten a trip to Disneyland for them and their 4 kids at the time. I was very young and don't remember much of the journey except that my mom made us matching outfits so we would be easier to spot if we got separated! I also remember the amazing and huge dolls in the "It's a small world" ride!
As we all grew older (and two more kids were added to the family) we didn't make another journey to Disneyland. For a summer trip two of my brothers made the drive down the coast from WA to enjoy Disneyland, one of them going for the first time. Then I moved to LA about 6 years ago and met friends who loved Disney as much as I did and one who worked for Disney, and so we took some trips to enjoy the park as adults! So my baby brother continued his complaining that he was the only one that had never been.
He was very excited when he found out his wife wanted to take him and then even more excited when I said I would host him! At last he was able to make his journey to the land of magic!
We arrived early to spend the whole day at Disneyland and California Adventure Land. We went on as many rides as possible utilizing the fast pass service as often as possible. My favorite rides were Indiana Jones, and the Haunted Mansion. I even faced my fear of heights and rode on the Ferris Wheel with my sister.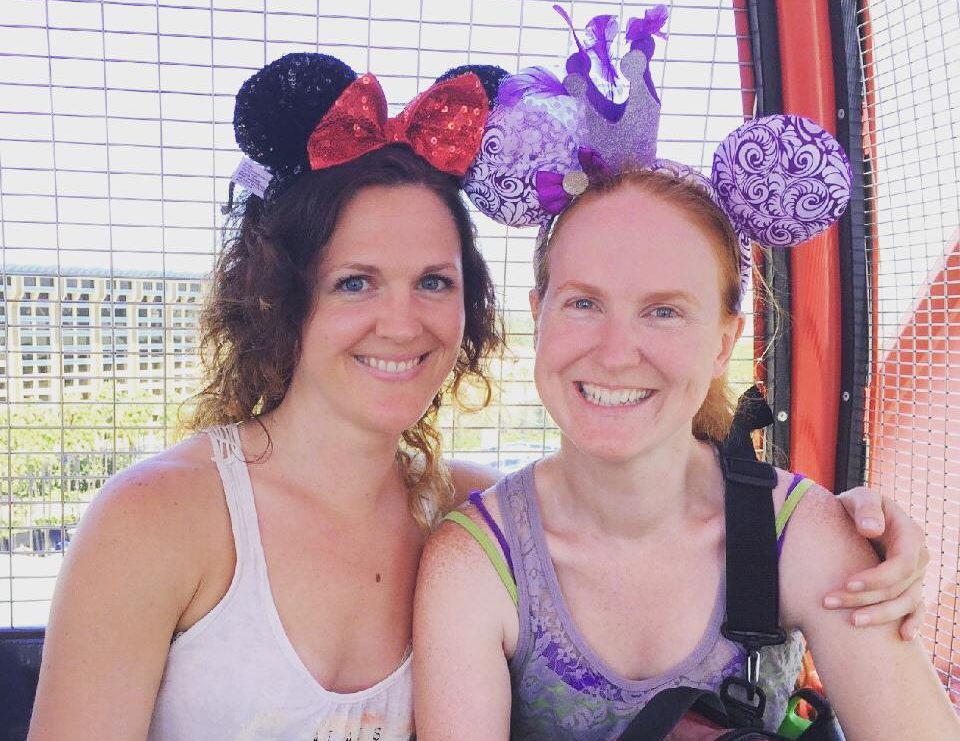 My brother's favorite rides were Space Mountain, Indiana Jones, Soarin' over California and Pirates of the Caribbean. We enjoyed a dinner at Blue Bayou restaurant which is inside the Pirates of the Caribbean ride. I do have to say the photo op we got of my brother on the Splash Mountain Ride when we made him sit in the front was by far my favorite photo and has provided for a number of good laughs still!
If you think Disneyland is only fun for kids, you couldn't be more wrong. Yes children love the magic of Disney and seeing their favorite characters, but adults have just as much fun if not more memorable fun! So if you have never been to Disneyland and you are an adult and think you can't go without kids, erase that from your thoughts and know that there are a ton of adults that are there with no children having so much fun!
Disneyland will be taking down their diamonds at the end of the summer but the magic remains! While some might think the price is a bit expensive, just know that it is worth it!
Visit Disneyland online to get all the latest tips and tricks and to buy your tickets today for your next big adventure!!!