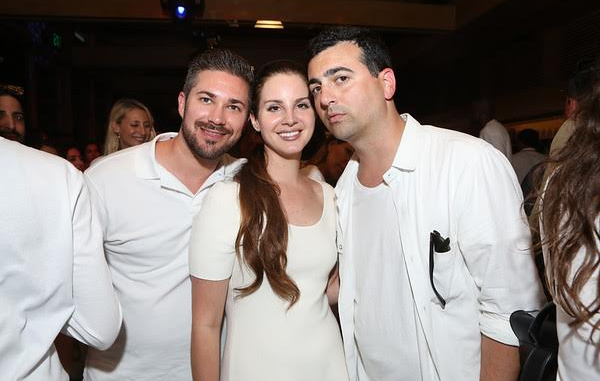 You can imagine Los Angeles put on a bunch of stellar parties to celebrate America's birthday! However the "Red, White, and Bootsy," party reigned supreme once again!
John Terzian and Brian Toll with The h.wood Group hosted their annual Bootsy Bellows "Red, White & Bootsy" July 4th pop up bash, with a return to Nobu Malibu in Malibu, CA. All guests at the all the white affair off the Pacific Coast hot spot stayed warm during the cool breezy night toasting to America! Drinks by Absolut Elyx, Perrier Jouet Champagne, and Avion Tequila were circling as guests enjoyed a full buffet of Nobu foods!
Taylor Lautner celebrated the 4th in good spirits surrounded by his boys. Newly single, after his 8-month romance with Billie Lourd, Lautner was all smiles and didn't let the heartbreak get in the way of him having a good time!
Jhene Aiko looked chic and ultra fit as she celebrated with her girls for the evening! Lana Del Ray was super happy to be celebrating the 4th at the lavish party as she sat with Corey Gamble and friends at John Terzian's table. Guests vibed to sounds by celebrity deejays: Bee Fowl, Fred Matters and Arkade. 
Pacsun gifted chic denim jackets to all attendees to don while the temps dropped. Calvin Klein also joined in on the activation by gifting its notorious underwear for both men and women. Casper made attendees feel right at home by providing comfortable seating and pillows. The innovative pillow-in-a-pillow adorned tables throughout Nobu.
Other celebs in attendance were: Leo DiCaprio,Tyga, Kevin Durant, Odell Beckham Jr.,Beau (Casper) Smart, Violet Benson, Bradley Marquez (LA Rams), Jace Amaro (Tennessee Titans), Dennis Graham, Sofia Richie, Quincy Combs, Khalid, Chanel Westcoast, and more.
The Red, White, and Bootsy Bash at Nobu was the ideal way to celebrate such an occasion. With the Malibu breeze and clear waters the bash provided nothing but great company, a perfect picturesque setting, and memories! Another successful year in the books-Happy Birthday America!