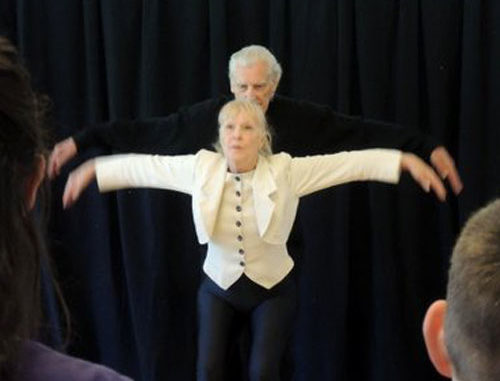 It was the longest day- June 21st, the start of summer and Chicago was overflowing with music. Everywhere, there was music of every kind-North, South, East and West. Make Music Chicago, a city-wide musical celebration under the helm of the International Music Foundation, returned for its seventh year of completely free concerts in public spaces on the first day of summer, Wednesday, June 21. Chicago joined more than 750 cities across the world celebrating free music as part of the international music holiday, Fête de la Musique, which has been held on the Summer Solstice for the past 35 years.
Make Music Chicago celebrated everyone's ability to make music. Throughout the day, music-makers of all ages, abilities and musical tastes – amateurs and professionals alike – gathered in Chicago's public spaces to play and sing live music of all genres.
Last year, over 750 cities around the world threw citywide music celebrations on June 21. It all started 35 years ago in France.
In 1982, Jack Lang and his staff at the Ministry of Culture dreamed up an idea for a new kind of musical holiday where free, live music would be everywhere: street corners and parks, rooftops and gardens, store fronts and mountaintops.
And, unlike a typical music festival, anyone and everyone would be invited to join and play music, or host performances. The event would take place on the summer solstice, June 21, and would be called Fête De La Musique. (In French, the name means both "festival of music" and "make music!")
Amazingly enough, this dream has come true. The Fête has turned into a true national holiday: France shuts down on the summer solstice and musicians take over. Here is the countdown to Make Music Chicago 2018
I knew that this celebration was to take place but did not think I would be able to find a place where I would have the time to go. But when I checked the website, it turned out I had to be in Roger's Park near Indian Boundary Park and there was a performance from 2:00 to 3:00 p.m. Curious about the performance and also about the newly rehabbed field house, I ducked in and was blown away. I was watching mime set to classical music. They were charming and skilled. Who were they? T. Daniel and Laurie Willets who are both natives of Chicago and have extensive histories in dance, music and mime. Willets and Daniel have toured the world with their own original creations, full-stage Mime productions: FANTASMIA, MERLIN & THE COLOR OF MAGIC; A WORLD OF MIME (new vignettes added for numerous world tours); MAGIC, MIME & MIRTH! (Neo-vaudevillian production) and WILDlife!. Other North American tours of original productions: STRUCTURES ON SILENCE; CHRISTMAS WONDERMENT, etc
How lucky was the small group that gathered at Indian Boundary Park that day to have the opportunity to see T. Daniel and Laurie Willets who are highly-revered on the Classical Concert stage, having created and performed numerous superb works with orchestras, ensembles and soloists internationally: The Chicago Symphony Orchestra at Orchestra Hall/Symphony Space (8 engagements/11 new works), Hong Kong Sinfonietta (HK), Singapore Opera Orchestra (SG), Cambrai Chamber Ensemble (FR), Chicago Pro Musica, Chicago Chamber Musicians, Orion Ensemble, Detroit Chamber Ensemble and others.
For anyone interested in Mime, T. Daniel and Laurie Willets will be offering classes at Indian Boundary Park beginning sometime in August. Check the T. Daniel Productions website for details and watch for the wonderful opportunities when Make Music Chicago returns next year.
Photos: T. Daniel and Laurie Willets unless otherwise noted.
About Make Music Chicago
Celebrating the ability of everyone to make music, Make Music Chicago is completely free for musicians and audiences alike.  It is inspired by Fête de la Musique, a national musical holiday in France.  Since its inaugural year in 1982, Fête de la Musique has become an international phenomenon taking place every June 21. In the past, over 750 cities took part in 120 countries worldwide – including Germany, Italy, Egypt, Syria, Morocco, Australia, Vietnam, Congo, Cameroon, Fiji, Colombia, Chile, Nepal and Japan – easily making it the largest music event in the world.  Make Music Chicago is part of a national group of "Make Music" cities that includes New York, Los Angeles, Boston, Seattle and Philadelphia. Make Music Chicago is presented by the International Music Foundation.
About International Music Foundation
The International Music Foundation (IMF) is dedicated to presenting free high-quality classical music performances and music education experiences in the Chicago metropolitan area for people of all ages and degrees of musical awareness so they can experience how music enriches life. IMF offers the following programs and educational experiences: Dame Myra Hess Memorial Concerts, Do-It-Yourself Messiah, Live Music Now!, Make Music Chicago, Rush Hour Concerts and professional ensemble educational residencies. For more information, visit the MusicFoundation website