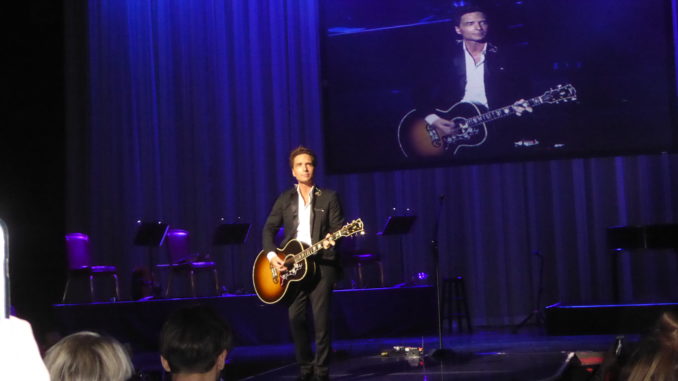 Richard Marx in Limited Run at Flamingo Las Vegas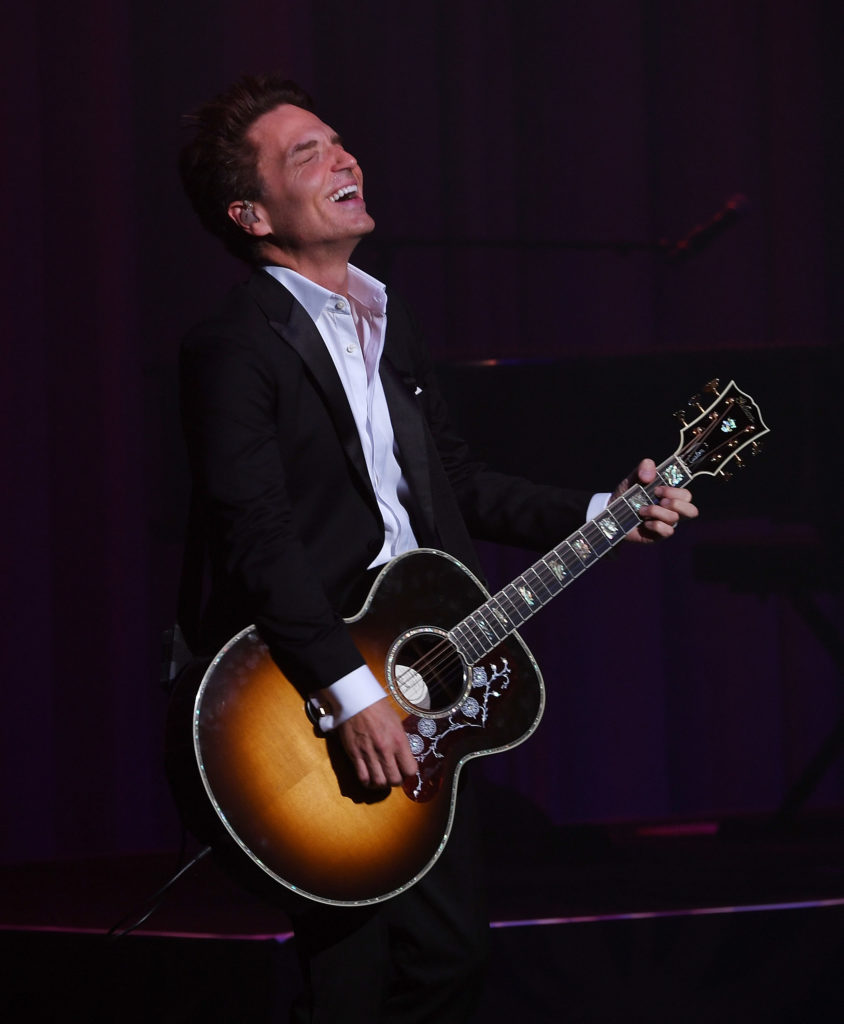 It was obviously a friendly audience at the Flamingo Las Vegas on August 15th when Richard Marx opened his engagement  "Satisfied: Only The Hits." The show, which runs through September 2nd, is just what it says – only the hits. And boy does he have them. The Grammy Award winning singer, songwriter and producer opened with "Endless Summer Nights" (1987.) Marx mixed songs and patter to the delight of the fans that filled the room. He sang "Take This Heart"( 1991) and went back to 1987's hit "Don't Mean Nothing".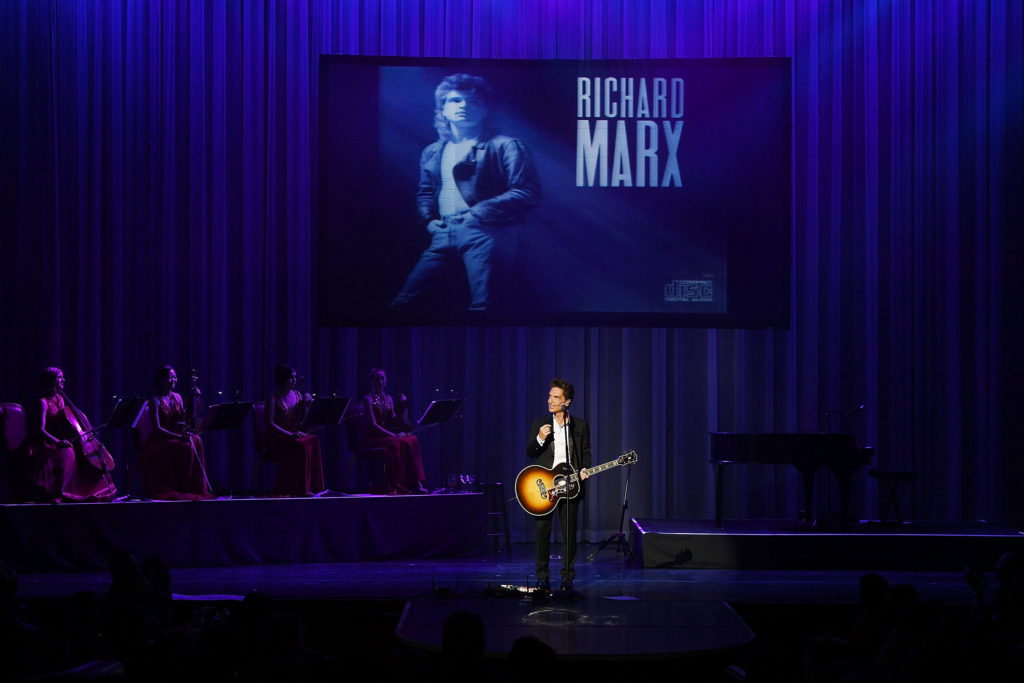 Photos of a young Marx – complete with mullet – went up on screens taking us back to the times of his earlier hits. This was not one of those huge overblown Vegas productions. No laser lights, no scantily clad dancing ladies. It was
Sympholynn, four beautifully gowned women on strings, and Richard. He alternated between his guitar and piano as he "Satisfied" the audience.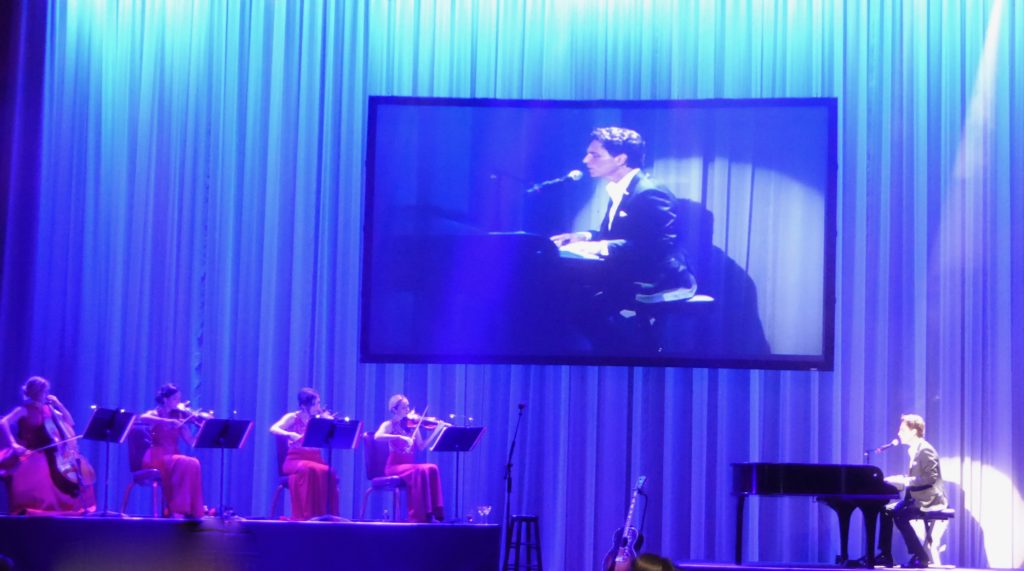 What can you say about a Chicago native who has sold more than 30 million albums worldwide and has had many chart-topping singles. The Flamingo's Donny & Marie Showroom is the perfect intimate acoustic setting to showcase Marx's talent This is the personification of Mellow with a capital M.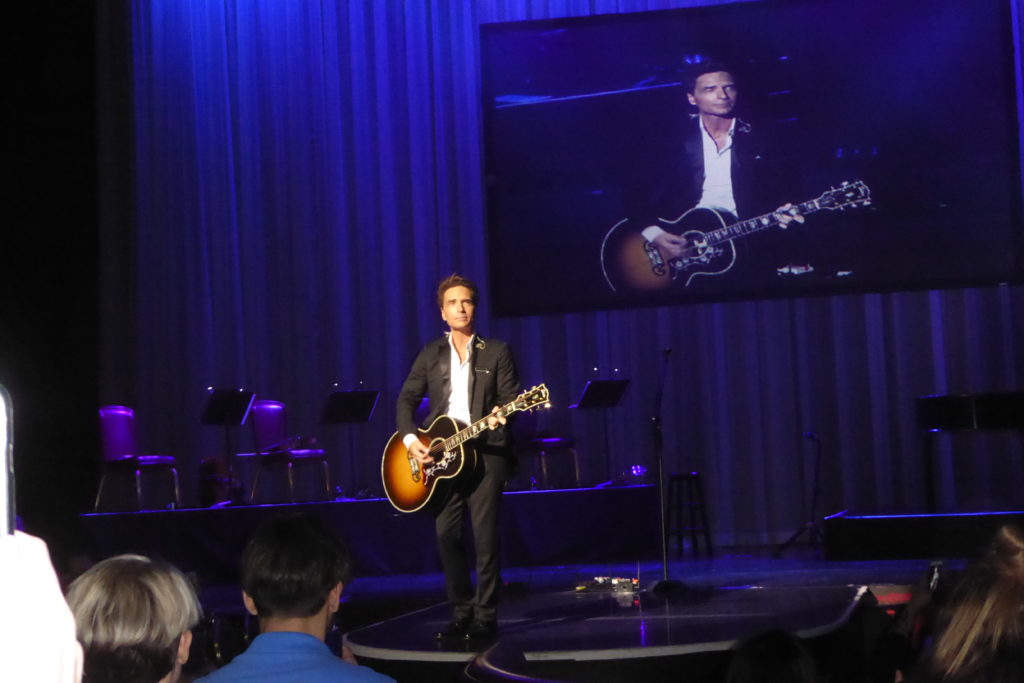 My husband admitted that he didn't know the singer and wasn't familiar with his songs so he was able to present the perspective of someone who did not walk in with expectations. His verdict – "Good show. I enjoyed it".
Marx shared vingnettes surrounding some of the hits which he sang and told us about some he wrote such as "To Where You Are" the first hit single from Josh Groban's debut album as well as the NSYNC smash hit, "This I Promise You." And I promise you, an evening of real entertainment at "Satisfied: Only The Hits" starring Richard Marx at the Flamingo. Marx is appearing on selected dates through September 2nd, 2017.
Ticket prices begin at $59, plus tax and fees. VIP seats including a meet and greet with Richard Marx are also available. Tickets are available at any Las Vegas Caesars Entertainment Box Office, by phone at (702) 777-2782 or by visiting Richard Marx in Vegas. All shows begin at 7:30 p.m.