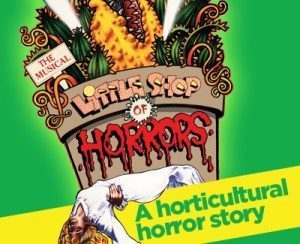 By Kathy Carpenter
Coronado Playhouse presents The musical "Little Shop Of Horrors." A horticultural horror story. Book and lyrics by Howard Ashman, music by Alan Menken.Directed by Shirley Johnston, music director Kirk Valles. A fun tale. Bouncy fifties music – gruesome antics. Light-hearted, engaging, and macabre.
Located on the bay, with dinner style table of four seating. You can't ask for a better atmosphere to enjoy a play. The patrons enjoyed their bit of doom and gloom with lovable Seymour and Audrey. Basically a love story but the plant wins.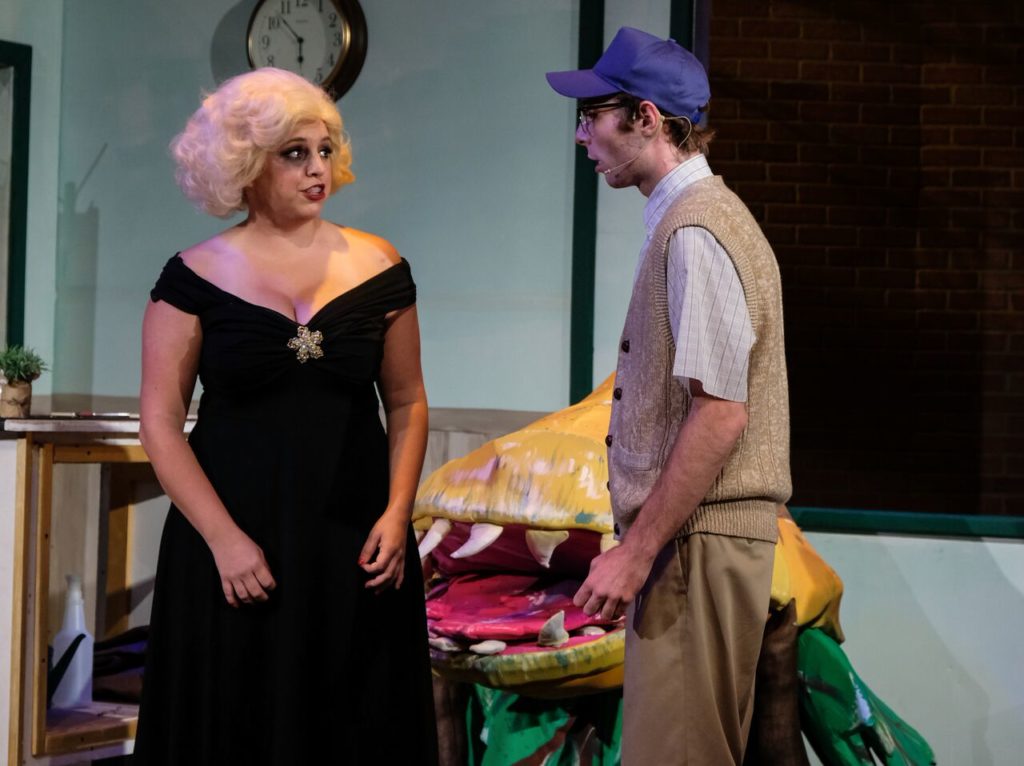 Little Shop of Horrors is the story of nerdy Seymour who works in a flower shop hopelessly in love with his co-worker Audrey. Everything changes when he finds and develops a new plant he calls the Audrey 2. Soon the shop and Seymour are famous. The problem is the plant only thrives when it eats blood.
Connor Boyd does an excellent job as Seymour. His co-stars, Alex Contreras manipulating the Audrey 2 and William B.J. Robinson as voice of Audrey 2. Working together to bring the plant to life, and shining in the job..Dani Leandra, plays Audrey, doing a fabulous job with her accent. Steven Jensen made the perfect Mushnik. Myranda Young, Brooke Henderson, and Stephanie Nesbitt, made up the trio of girls, always hanging out and singing those fifties like tunes. Pretty much a girl band or they could be. Edgar Diaz-Guitierrezm plays Orin, the manacle dentist. A role he took to heart.
This version of the show had a rather large ensemble including some youth – bringing life to the skid row background. Ensemble, Joseph Dasilva, Dennis Dizon, Kaivan Moshsenzudeh, Eva Playman, Natasha Sequi, Raymond Strdford., Madeline Tulagin, Julia Van Skike, and Lynelle Wylie.
My favorite song in this show is "Somewhere That's Green," sung by Dani Leandra. The program is nice colorful piece of art. And I love the fact as you turn and drive down Orange the main street in Coronado they have a sign promoting the play. This is great. Unless you are an avid theatre follower you don't know what's playing and when. Plus Coronado gets a lot of tourist looking for night time entertainment. Nice work letting the masses know what's happening.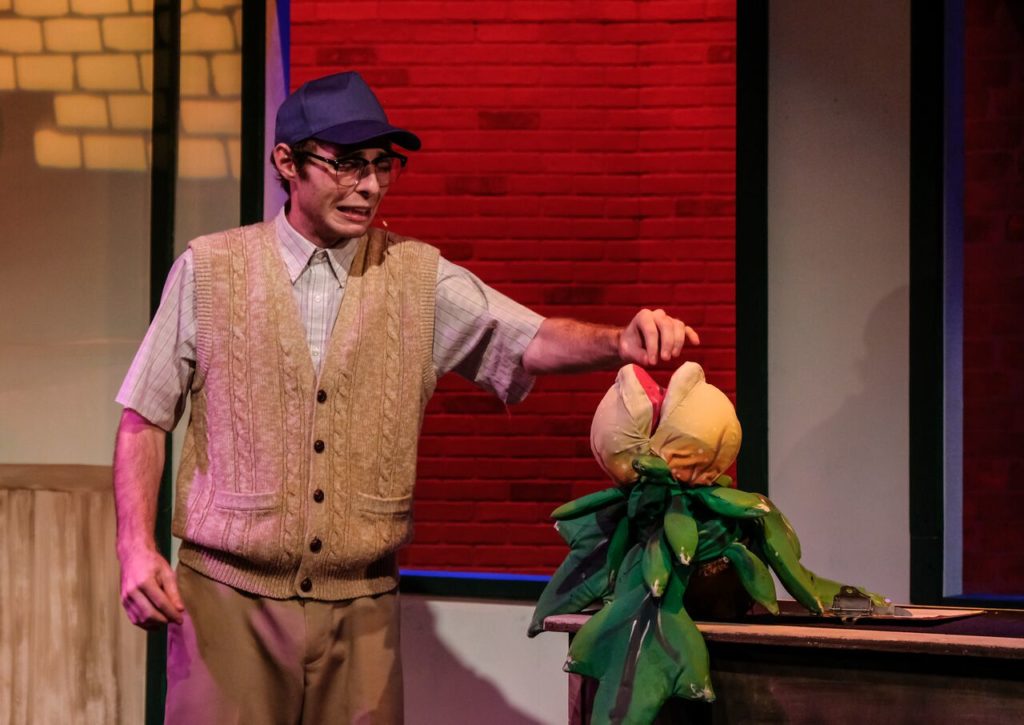 Coronado Playhouse is also taming up with Jacobs & Cushman San Diego Food Bank for the show. Bring your can good to donate. They also accept cash donations. Or you can go to www.sandiegofoodbank.org to donate.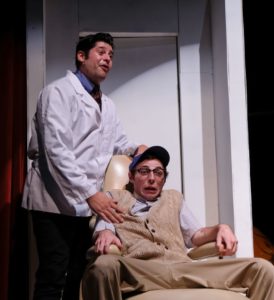 Leave your watering cans at home you have what you need to watch and feed.
Little Shop of Horrors
September 8 – October 15, 2017
Coronado Playhouse
1835 Strand Way Coronado
619.435.4856
www.CoronadoPlayhouse.com
Fly By Night
Nov. 10 – Dec. 10