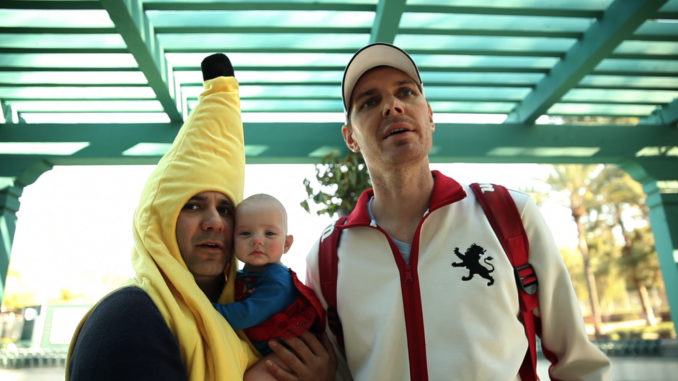 30-Love is a new independent film from writer-director Robert Cannon and his screenwriting partner, Ira Heffler. Tony-Award and Golden Globe-nominated actress Brenda Vaccaro plays the mother-in-law in a sad, often distressing story, of a man whose wife dies in childbirth. When Kelly's husband (played by Robert Cannon) returns home from the hospital, he doesn't want to take care of the baby. Instead, he decides to take up tennis, which his late wife loved – and get good enough at the sport to hold a tournament a year later, on the day of her death.
The film delves into his flawed character as he argues with his mother-in-law, learns tennis from his coach, and shares repartee with his best friend.
Screenwriter Heffler confesses he was tired of Hollywood movies with unrealistic happy endings. He wanted to portray real life and "tell it like it is" and, in doing so, present a "raw, disturbing, and unsettling" story. He feels that independent films can often go against the grain in this manner.
The film succeeds at this goal – the character of Kelly's husband is not a good guy. He's an obsessed anti-hero involved in a tug-of-war for his newborn daughter, even though he has little interest in her. He takes her to the tennis court with his only focus being swatting the balls, rather than keeping her safe. Viewers probably won't agree with how this father handles his infant, but they will definitely have a strong a reaction to it.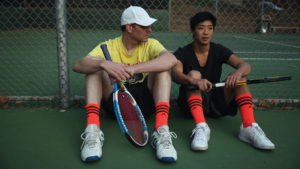 As a low budget, first directorial effort, the film works on various levels. Although the story is dark, the movie has solid production values, good direction and excellent acting. Brenda Vaccaro is totally convincing as the mother-in-law and Robert Craighead, who plays her husband, is outstanding. Justin Lee as the tennis coach and Mark Gagliardi as the best friend give strong performances and provide some nice comic relief.
The music in the film is exceptional and highly effective in propelling the scenes. Much of the movie was filmed at Glendale Community College where both Cannon and Heffler are professors.
30-Love was made on a very low budget, and it's a testament to the filmmakers that they were able to raise over $10,000 on IndieGoGo for the premiere itself. Their opening night was held at the Vista Theatre with a one-week run following at the Los Feliz 3. The film is now available on Amazon and other digital platforms.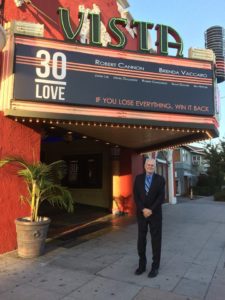 If you're an Indie film aficionado or a tennis lover, this is a "match" for you.
30-Love
Director: Robert Cannon
Screenwriters: Robert Cannon & Ira Heffler
Starring: Robert Cannon, Brenda Vaccaro Mark Gagliardi, Justin Lee
Studio: Indie Rights
Photos:  Courtesy of Cannonball of Death Productions