Samuel Clemens, better known by his pen name of Mark Twain, was convinced that he could make a lucrative career as a writer of plays. When his first play, "The Gilded Age," premiered in 1847, he was thrilled and sure that he had made the right decision. Unfortunately for Twain, "The Gilded Age" was the only play he wrote which was produced in his lifetime. Years later, a manuscript was discovered by a historian going through his archived papers in 2002; and a forgotten melodrama was found. Written way back in 1898 in Vienna, IS HE DEAD? was adapted by David Ives and went on to become a Broadway success in 2007. It was even nominated for a Tony Award. Perhaps Mark Twain is smiling somewhere.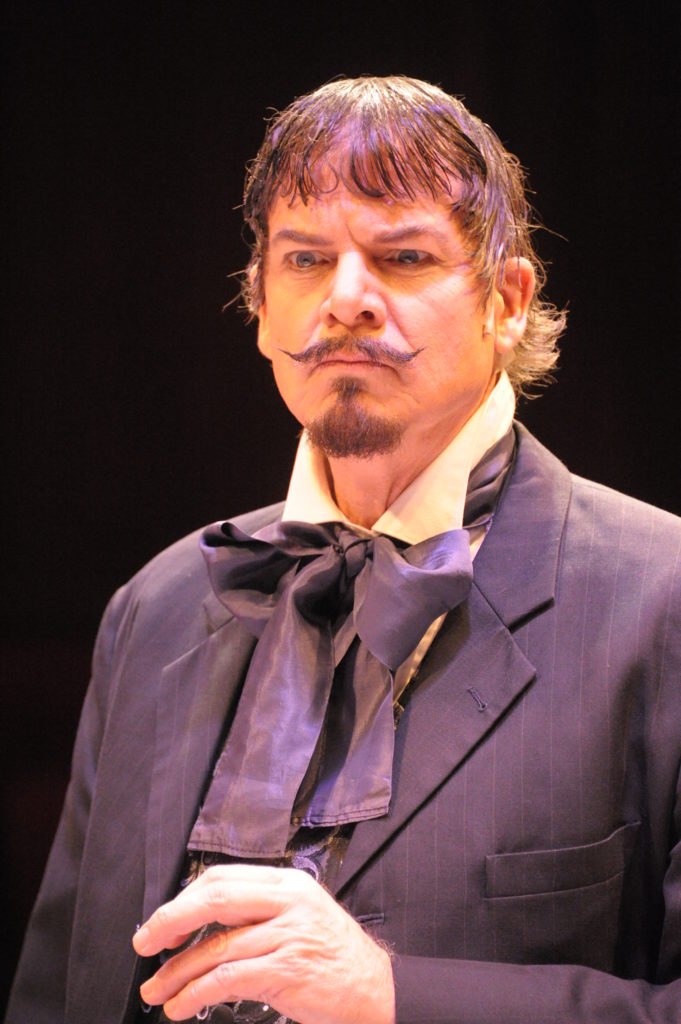 IS HE DEAD? describes a fictional event in the life of the great French painter, Jean Francois Millet. Played by Grayson Wittenbarger, Millet is living a hand-to-mouth existence as an artist in Paris. While lamenting his poverty to his close friends, Agamemnon Buckner "Chicago" (Joshua Evans) and Hans Von Bismarck "Dutchy" (Austin LaCroix) – and especially his hopeless indebtedness to the devious money lender Bastien Andre (Ted Wells) – he and his buddies come up with the perfect solution. Even though Millet's creations are worthless at the moment, what would happen if he suddenly died? Since most great artists did not achieve fame and belated fortune until their deaths, his paintings might become very valuable assets.
But Millet doesn't want to really die. After all, he wants to enjoy the fruits of his labor – and also spend his future years with the woman he loves, Marie Leroux (Ashlee Abrams). He certainly doesn't want to remain locked in a small hidden room for the next 20 years. What to do? If only Millet had a sister who could roam Paris freely after her twin brother's unfortunate demise…
This rollicking, zany melodrama has its share of very funny tropes, including a dashing hero/ine, a pure and innocent leading lady, a dastardly villain (with a mustache, of course), mistaken identities, cross dressing, and lots of belly laughs. Drawn from the Gay Nineties era, would we expect less? You'll find it hard not to cheer and boo as the tale unfolds. Director Todd Nielsen and the talented cast obviously had fun prepping for this show.
As always at the Glendale Centre Theatre, Angela Manke's costumes are superb, with J.C. Wendel's scenic design, Paul Reid's lighting, and Alex Mackyol's sound placing the cherry on top of a fun evening. The plot twists and turns – even though predictable – keep the ball rolling to a happy ending. Don't look for profound character development or deep philosophic themes. IS HE DEAD? is Mark Twain at his best – poking fun at human flaws, faults, and foibles.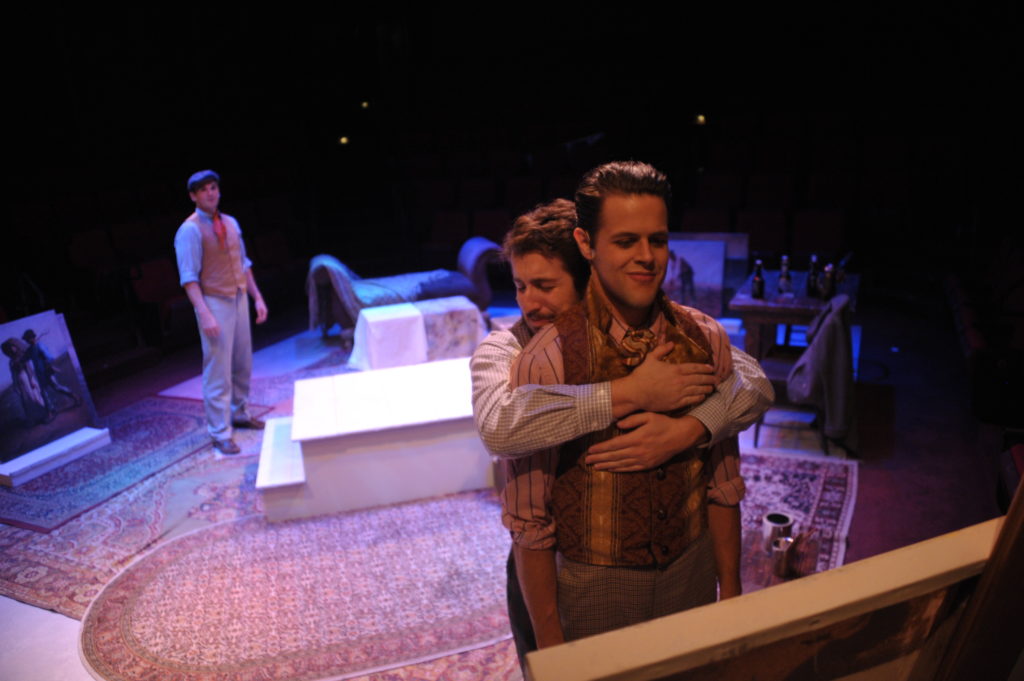 IS HE DEAD? runs through November 18, 2017, with performances at 8 p.m. on Fridays, at 3 p.m. and 8 p.m. on Saturdays, and at 3 p.m. on Sundays. Performances have been added at 8 p.m. on Thursdays (October 19 and 26). The Glendale Centre Theatre is located at 324 North Orange Street, Glendale, CA 91203. Tickets are $32 (seniors $25 and children $20). For information and reservations, call 818-244-8481 or go online.