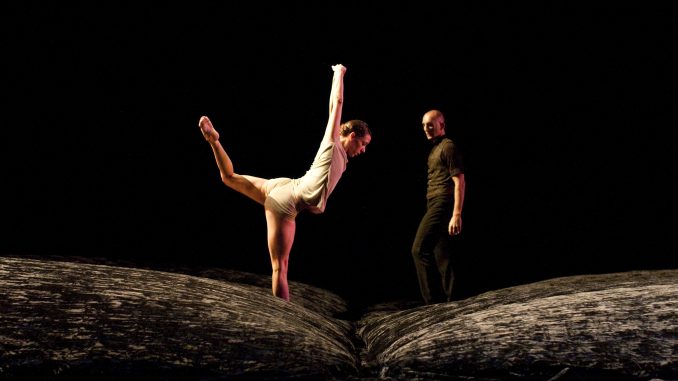 Hubbard Street Dance Chicago (HSDC) will perform on March 23rd and 24th, 2018 at the Auditorium Theatre of Roosevelt University, 50 E. Congress Parkway, Chicago after a 20 years hiatus in a special two-night engagement devoted entirely to work by HSDC's Resident Choreographer Alejandro Cerrudo. The program, a retrospective of his work, will conclude with a world premiere, entitled Out of Your Mind.
This reviewer had the opportunity to interview Cerrudo about the development of his art as a choreographer and learn a little bit about the process of crafting a work such as Out of Your Mind for HSDC. He was a wonderful subject with whom to interact, immediately accessible emotionally and intellectually, obviously brilliant and deeply immersed in the dance world- also thoughtful and personally charming. The discussion proceeded in non-linear fashion, as does, apparently, the creation of a dance. His warm, candid and insightful remarks are paraphrased below:
"The HSDC dancers are versatile and open minded; one quality works hand in hand with the other, with the effect of achieving different styles and approaches. We've worked together for so many years and know each other so well that we don't have to spend any time decoding my vocabulary," he mused. "My range is very wide. I travel a lot and work with other companies, but I am always happy to come back to my colleagues".
Cerrudo declared himself to be proud of all the dance he's choreographed and feels the audience at the retrospective will be able to discern the scope, growth and progress of his work. "I try to make each piece as different as possible', he said, "in order to push myself and to surprise both myself and the audience. When I open myself up, I get better than I thought I could be, and I learn from the dancers".
A new dance could come out of an image in his mind's eye, and "I'm improvising as I am demonstrating; it allows me to find something deeper or more powerful", he said. "I may not remember the initial steps I am using to illustrate- but the assistant will remember. There are choreographers who already know what steps they are going to do from the first time they introduce a piece, but I am trying to find an elevation with the dancers, not just show them steps".
He agreed that the music is the most difficult choice in a piece. "Sometimes music I hear and am inspired by just doesn't work, and it doesn't have to do with the quality of the music", Cerrudo advised me. He concluded our talk by noting with satisfaction, "My process has changed very much over time; I have achieved a new openness in my work".
About the new piece, he would only tell me "The concept came from reading some of the extensive works of (philosopher/writer) Alan Watts. Although titled Out of Your Mind, it is NOT about mental illness, but about 'thinking outside of the box'". Finally, he mentioned that it was choreographed with the actual space of The Auditorium Theatre in mind.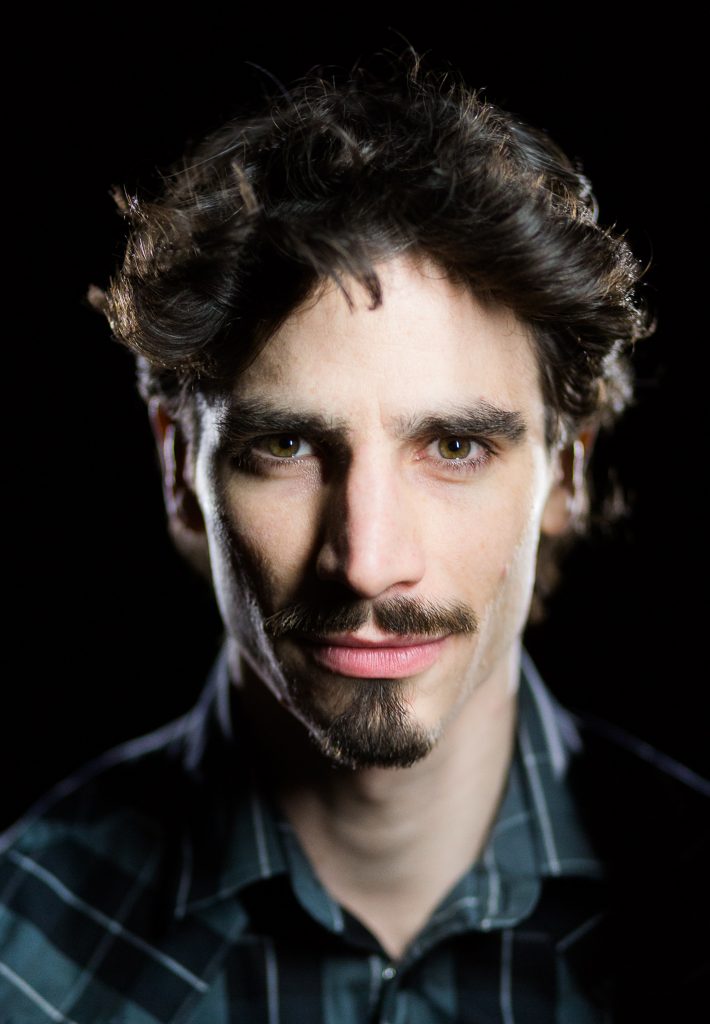 THE PROGRAM:
Lickety-Split, 2006:
Cerrudo's first main company piece for HSDC, sophisticated, playful, sensual and fluid, it's a showpiece for 3 couples danced to the sounds of Devendra Banhart
Off Screen, 2009:
Cerrudo's third work for HSDC, this is a deliciously funny and clever piece for 7 dancers set to multiple passages from film scores.
Silent Ghost, 2015, A Chicago Premiere:
Originally performed by The Aspen/Santa Fe Ballet, an exciting and poetic meditation on modern love and loss.
Out of Your Mind, 2018, A World Premiere:
Created specifically for this performance series, with the space of the Auditorium Theatre in mind, the dance was inspired by Cerrudo's various readings in the writings of British author/philosopher Alan Wilson Watts, an interpreter of Eastern philosophy for Western audiences and an explorer in the nature of human consciousness.
Hubbard Street's Season 40 Spring Series will be presented at the Auditorium Theatre of Roosevelt University, 50 E. Congress Parkway, Chicago.
The performance schedule is as follows:
Friday March 23, 2018 at 7:30pm
Saturday March 24, 2018 at 7:30pm
Free Balcony Talks, available to all performance ticket-holders, begin one hour prior to the start of each performance.
Single tickets are priced at $29 – $110 and can be obtained online or by phone at 312-635-3799 / 312.341.2300. Discounted rates and add-on experiences are available for groups of 10 or more patrons; visit hubbardstreetdance.com/groups or call 312-850-9744 ext. 164 or 312.341.2357 for more information.
Hubbard Street Dance Chicago Spring Series Sponsors: Meg and Tim Callahan, Barbara and Richard Silverman, and Exelon.
Auditorium Theatre Engagement Sponsors: Joyce Chelberg and Patti Eylar & Charlie Gardner.
For more information and tickets, go to auditoriumtheatre website