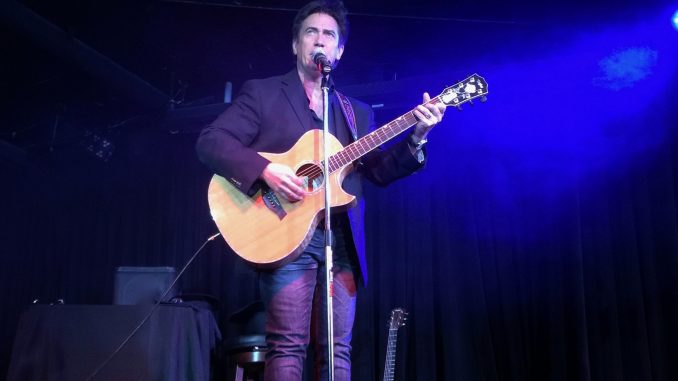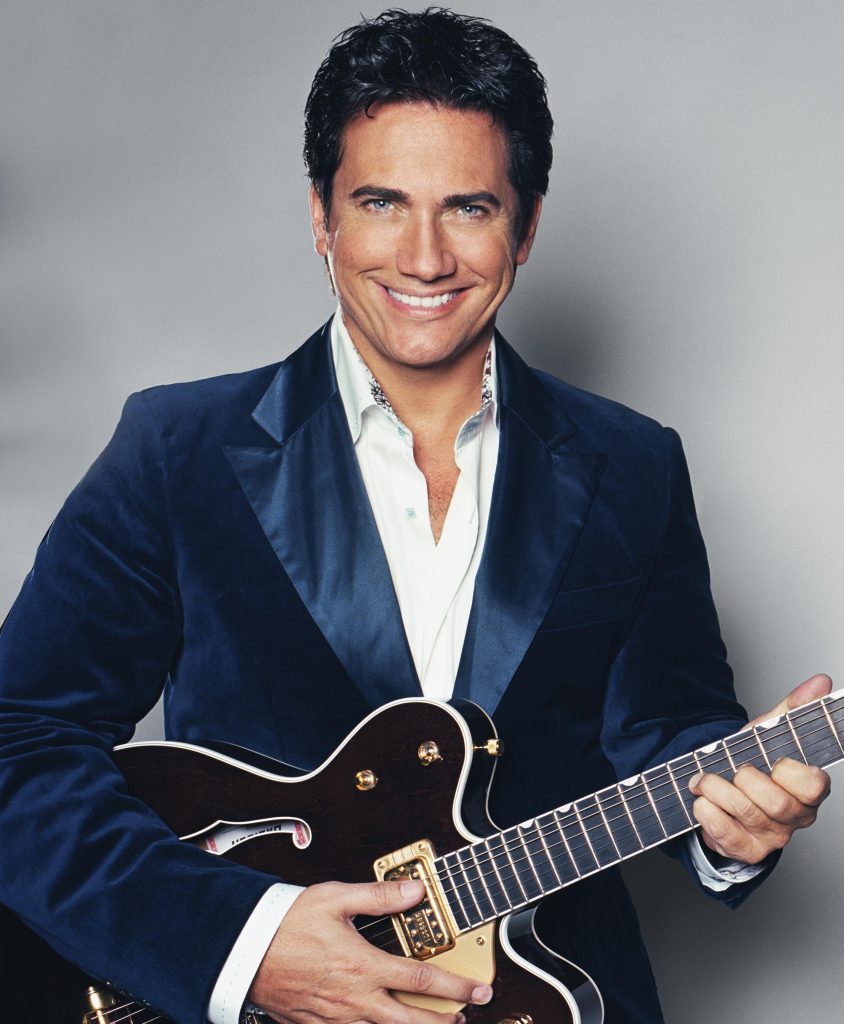 Gordie Brown is a delight. I'm not sure how best to describe his act in the Night Owl Showroom at Hooters Casino Hotel in Las Vegas. He is an impressionist, a singer, a musician, a comedian – well I guess Entertainer is the best term to use. With a capital E!
Gordie does it all. His act is fast-paced as he speeds along from David Bowie to Paul Simon (on Viagra) to Ronald Regan and then to Marc Anthony and Santana. His Willie Nelson is hysterical. But its not just the voice, or the mannerisms, it's the script as well. Willie croons "Of all the joints I've smoked before." And speaking of rolling (joints people, Willie rolled a lot of joints!) Gordie's rewrites of songs you know will have you rolling in the aisles.
This Canadian born entertainer connects with his audiences. He uses a stage and a few props to guide us along his creative and comical impersonations of Jay Leno and then wham – Joe Cocker singing "You are So Beautiful to Meee". Gordie doesn't stick to the main road of impressions. He's also got Antonio Banderas and you've got to see his Gilbert Gottfried! Of course Bill Clinton makes an appearance as do past presidents Obama and Bush and you know Trump gets into the act followed by John Wayne and Brokeback Mountain in the same sentence. Nuf said.
I didn't count the number of great spot-on impressions Gordie does. I hardly had time to write the names. And he does it all with this twinkle in his eye that says hey folks, have fun here with me. We're in this together. And I say, what's not to love when you watch a guy go from Ray Romano to Batman to Charley Sheen to Deepak Chopra. And Jackie Mason and Owen Williams. Oh, women are not excluded from this act. Kate Hepburn stops by to see her old friend Henry Fonda.
Gordie's Mike Tyson is just too much – in a good way. I would call it delicious, but that might not be quite the term to use when Tyson talks about being hungry and biting off Evander's ear. He was still hungry so he went for the other ear as well. Dr. Phil makes a comment about that one. Nicholson, Travolta, DeNiro, Jim Carrey. I could be here all day giving you the list. Let's just summarize. Gordie Brown will make you laugh. Appreciate his talents and enjoy a good time.
Gordie Brown performs nightly except Tuesdays and Fridays at 7:00 P.M. In the Night Owl Showroom at Hooters in Las Vegas. For tickets call 1-866-584-6687 or 877-824-0011 or go to the website GordieBrownTickets