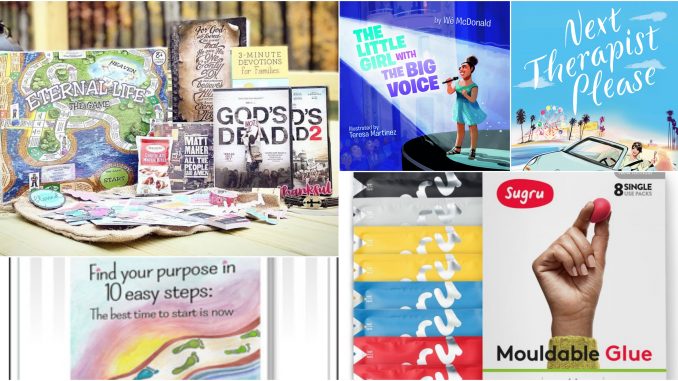 All items listed from most to least expensive.
IfOnly Make a Book by Hand in a Bookbinding Class
Make a Book by Hand in a Bookbinding Class- If you're a book lover, you will love this class. In three hours you will learn how to make a book by hand and leave with the tools and knowledge to make them at home. The Experience —In this three hour workshop you will learn how to make a book using a centuries old sewing style, referred to as the long stitch binding. This style dates back to 18th century Italy. You'll begin by getting acquainted with paper grain, it's integrity for the finished book, and a handful of tools you will need for future bookbinding, all of which are included in the cost of this class.
You will fold several full size sheets, 22 x 30″, of drawing papers into smaller folios to create a nice size book. Then creating a sturdy cover with a lofty sheet of handmade paper, finishing up with an interior pocket and envelope on the front and back covers. Your finished book will have hand torn, deckle edges on all three sides of your book. By the end of this class, you will have one finished book and the tools and techniques to make more at home. Including a charming illustrated handout with step by step instructions drawn by Emmy Kennett. The studio is light filled, airy, and organized, including an extensive library of books about bookbinding, calligraphy, and drawing for your inspiration. Benefiting First Book.
$215/person  Buy now!!
Professor Einstein WiFi Enabled Talking Robot
Enjoy $20 OFF with code NEW20 —Professor Einstein Robot talks, walks, teaches science, plays brain games, increases IQ, improve memory.
$159  Buy now!!
Stacia Pierce Success Journal
Help your mom stay organized with The Success Journal. Whether you want to focus on specific goal manifestation, expand on product ideas, or just write freely, the Success Journal is your new BFF for all things business. Digging a little deeper is required homework to discover our truest desires and reach the outcome we want. From healing through the power of words to writing down commanding affirmations, let your pen do the talking with this inspirational journal!
$47  Buy now!!
CosyKiller Subscription Box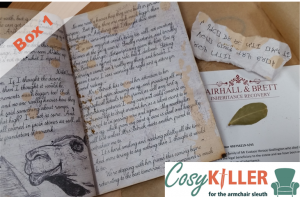 A Monthly Subscription Box, with clues and cyphers included to help you figure out who killed Marie Jones!  It's the 1930s. Marie Jones, a young woman from a weathy family in England has been sent to India to stay with her aunt in order to find a suitable match. Within the year Marie is found to be missing.
Her lost journal is finally discovered under the floorboards of a local dwelling by an heir hunter. As the last known living relative of the family line, the journal falls into your possession.  With the help of regular discoveries from the Indian based heir hunter, it's up to you to fathom out what happened to Marie. Is her body lying somewhere in an Indian swamp waiting to be discovered? Why was she killed – what secrets did she discover?
$40  Buy now!!
The Newborn Poster
A Mother's Day Gift that delivers on the warm and fuzzies. Remember just how little they once were? The Newborn Poster is the perfect Mother's Day gift. Sentimental yet modern, this illustration is scaled 1:1 to your baby's length at the time of birth and is personalized with your child's name and birth information.  Available in landscape or portrait orientation and printed on premium matte paper. Sized 20×30″, frame not included.
$39.99  Buy Now!!
Purpose Driven Essentials
Purpose Driven Essentials is a unique take on the monthly subscription box. It's filled with items to help support mom's faith and encourage daily devotion like Christian-inspired Books, devotionals, journaling tools and Christian music. Each box is actually a beautifully designed burlap bag.
$32.99-$50.00 Buy Now!!
Girlish: Growing Up in a Lesbian Home
An honest, unfiltered memoir about a girl with an unconventional family.  "The story everyone wants to hear isn't the story I want to tell." Lara Lillibridge grew up with two moms―an experience that shaped and scarred her at the same time. Told from the perspective of "Girl," Lillibridge's memoir is the no-holds-barred account of childhood in an atypical household. Personally less concerned with her mother's sexuality and more with how she fits into a world both disturbed and obsessed with it, Girl finds that, in other people's eyes, "
Lillibridge bravely tells her own story and offers a unique perspective. At times humorous and pithy while cringe-worthy and heartbreaking at others, Girlish is a human story that challenges readers to reevaluate their own lives and motivations.
$25.99  Buy Now!!
Mastering Colored Pencil
Many people who bought colored pencils during the adult coloring book craze are now looking to learn new ways to be creative with them. In Mastering Colored Pencil, artist and colored pencil evangelist Lisa Dinhofer presents everything artists need to know about traditional and contemporary drawing techniques, materials, and color theory in order to master this versatile medium.
$25.00  Buy now!!
Everyday Sketching and Drawing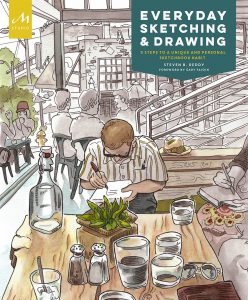 Everyday Sketching and Drawing offers an easy-to-follow, 5-step formula, which teaches beginner-friendly techniques for learning the skills necessary to make drawing and sketching an everyday habit. For those who have always wanted to or tried and failed to learn to draw it provides simple step-by-step instruction, plus easy-to-follow practice exercises, and provides the motivation and inspiration readers need to be successful. For those who already draw, Everyday Sketching and Drawing offers another technique to add to their drawing arsenal.
$24.00  Buy now!!
Gelli Arts
Our Gel Printing Plate looks and feels like gelatin, but is durable, reusable and stores at room temperature. It's easy to clean and always ready for printing. Monoprinting on a Gelli plate is simple and fun. The gratification is immediate, and the prints are too cool!
$21.99-$36.99  Buy now!!
Happiness Is A Red Teapot
Gorgeous photography and memorable quotes combine to create the ultimate gift for tea lovers. This wonderful collection from a wide variety of tea aficionados (from Mick Jagger to Thich Nat Hahn, Abraham Lincoln to Audrey Hepburn) is a tea lovers dream!
$19.99 US $25.99 CA  Buy now!!
How Women Negotiate from a Position of Strength
This book and the "How Women Master" book series are part of the growing compendium of works generated to address the unmet needs of millions of women who seek to thrive, to master the art of rising up, and to excel with new skills to conquer new challenges and accomplish amazing breakthroughs. Derived from years of research, experience, and lessons learned along the way from leaders like Michelle Obama and a host of high-profile influencers, this book comes from Raye Mitchell, Esq., a Harvard Law School-trained attorney, speaker, negotiator, and power and influence expert, who has taken over 30 years of legal and business experience in marketing, branding, and intellectual property litigation as a trial attorney and compacted the secrets she has learned along the way into this power and influence leadership training series.
$19.95  Buy Now!!
PodPocket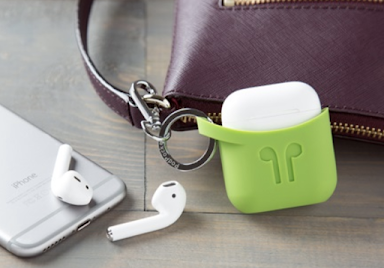 Mom has all the Apple goodies, including the AirPods, so treat her to the best gadget for keeping those pods safe and sound, the PodPocket! Designed with the Apple obsessed in mind, PodPocket is created for those who appreciate both form and function (aka every Mom ever)!
$19.95  Buy now!!
Neema's Reason to Smile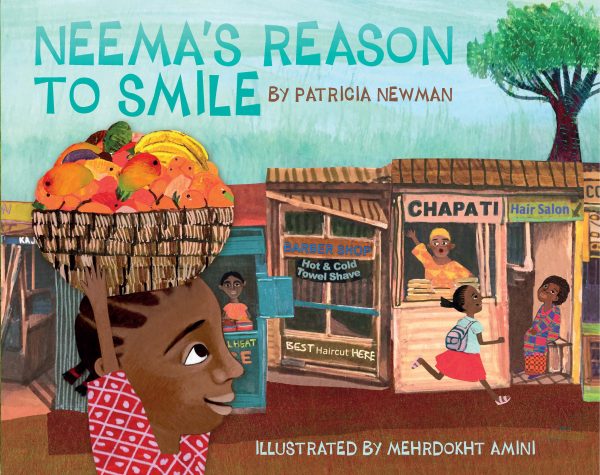 What's in your dream basket?  Neema's is full of big dreams, like becoming a scientist, an inventor, or a teacher.  Neema's Reason to Smile is the story of Neema, a young Kenyan girl who dreams of one day being able to afford to go to school. Slowly, and with great purpose, Neema makes a plan to save money in her dream basket and make her dream come true. One day, a mysterious young girl skips down the street wearing a red skirt and white shirt. Soon, she guides Neema all the way to a new school.
$17.95  Buy Now!!
The Little Girl with the Big Voice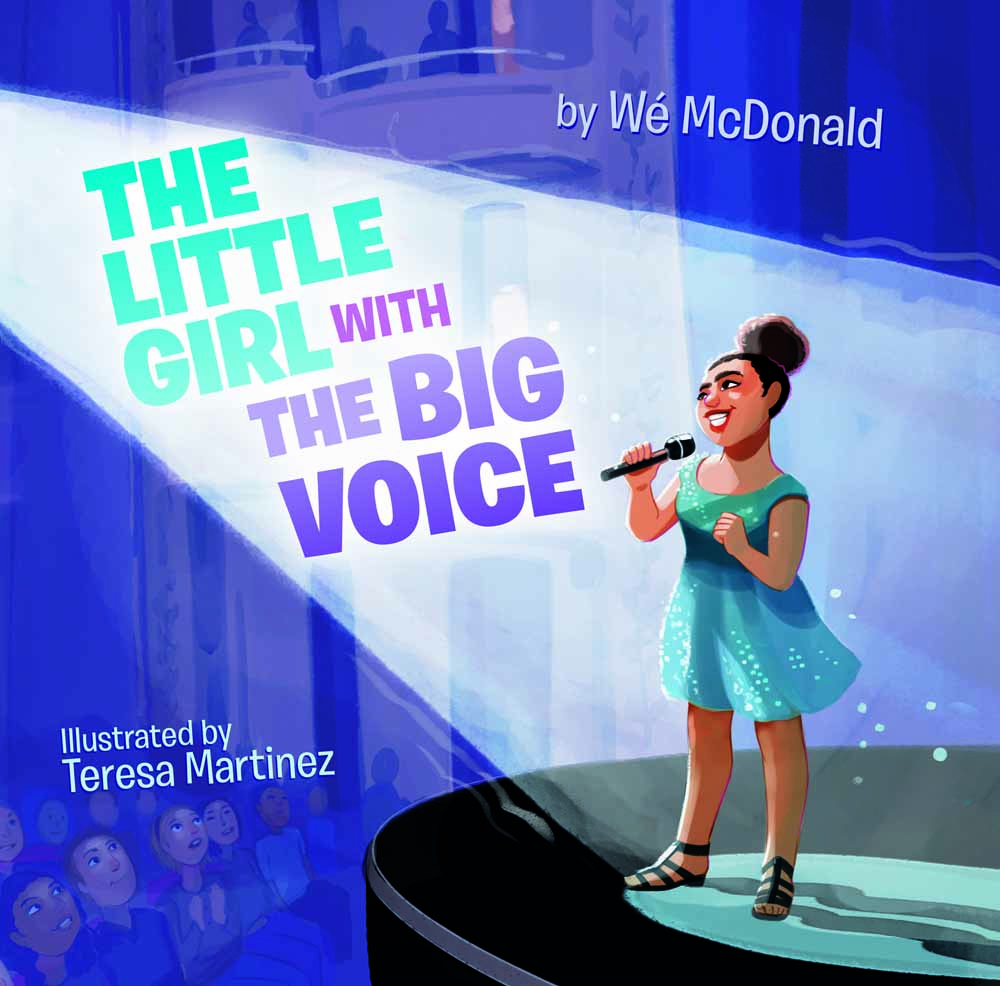 Written in Wé McDonald's own words, The Little Girl with the Big Voice is a powerful story about a girl who courageously embraces her uniqueness and discovers her true voice—overcoming personal struggles and great challenges. Wé's story inspires kids to work to fulfill their dreams and to expand their own understanding of themselves and the world around them.
$17.95  Buy Now!!
Baker's Dozen: A Lexi Fagan Mystery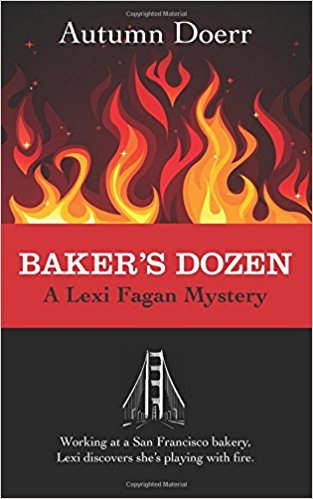 In the first book of the Lexi Fagan Mystery series, "Baker's Dozen," Lexi is newly arrived in San Francisco and lands
 a job working at McCracken's Bakery. When her lover, firefighter Jerry Stevens, turns up dead in a devastating hotel fire, Lexi has no time to mourn. Homicide detective Robert Reiger discovers Jerry's death was no accident. Caught up in the investigation, Lexi uncovers a shocking secret that just might get her killed.
$15.93  Buy Now!!
Wholeness: Winning In Life From the Inside Out
Wholeness, the sophomore book from international thought leader and pastor Touré Roberts is about removing invisible boundaries from our lives that keep us from realizing our highest potential. Roberts brilliantly lays forth the truth that in order to live an outer life without limits, we have to uncover and address the inner limitations that hide in our blindspots.  This life-changing book explains that regardless of where you are in life, Wholeness will take you higher. Wholeness will elevate your sense of fulfillment in life, produce healthier, more rewarding relationships, and will position you for optimum success in every endeavor.
$15.31  Buy now!!
Journeyman
American scientist Matt Miller is torn from his own century and dropped into Colonial America with nothing except a backpack. His phone, his money and his identity are all useless and he quickly finds that he is foreign and alone in his own country. Matt must meet the challenge to survive in a newly forming society where he seemingly has no relevant skills and no one he can count on. He suspects that his twenty-first century knowledge of science and technology could make him a king in the New World, but he quickly finds that eighteenth-century America is a dynamic place where nothing is guaranteed. The challenge to prosper, succeed and especially to win the hand of a beautiful Virginia farm girl is like nothing he has ever faced.
$13.99  Buy Now!!
Next Therapist Please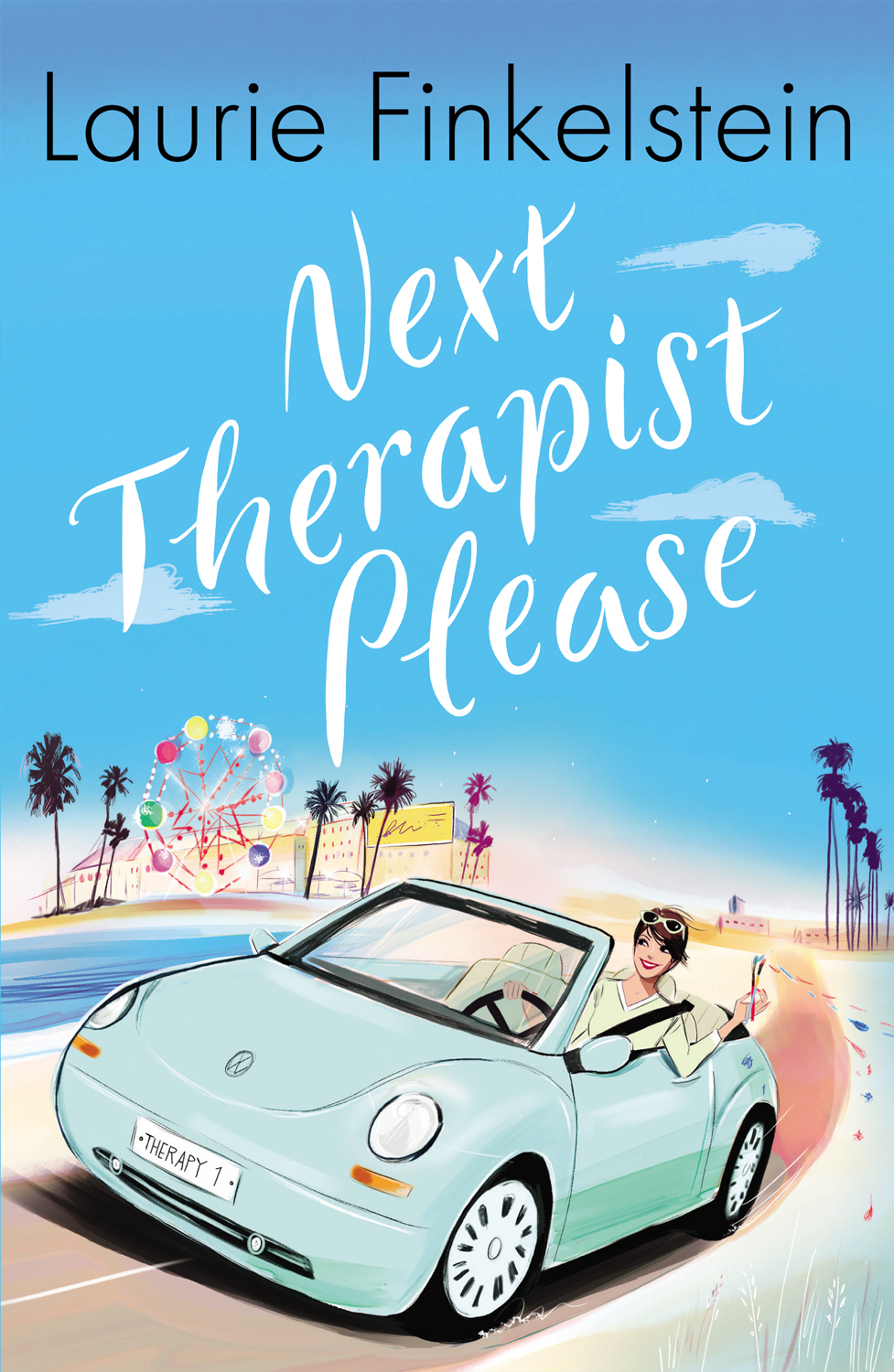 Blessed with anxiety, depression, and OCD, Janie Weiss has seen her fair share of therapists throughout her life. So many, she doesn't even refer to them by name, only by number. Some have helped her, some have not. But she has learned from all of them.
Years after her last therapist, #6 to be exact, Janie finds herself widowed and navigating a new life filled with old and new anxieties. She loves expressing herself through her art, but she's wondering if she's ready to move on in her personal life. From Janie's cottage on Balboa Island to the Doc's home in Palm Springs, follow Janie on her quest for health and happiness as she recalls each therapist that came into her life. Grab a cocktail, make a toast, and enter Janie's world in this humorous, heartwarming novel.
10% of sales are donated to NAMI, the National Alliance of Mental Illness
$12.99  Buy Now!!
Blue Bird
Blue Bird is Canadian storyteller Magda Ayuk's debut collection of poetry and prose. Blue Bird is the necessary and enduring journey of self-love. Ayuk explores this journey through the intersectional pulses of freedom, race and gender. Blue Bird is the gentle reminder that we are all light beings, and deserve the peace we seek. Blue Bird is warmed by Ayuk's Cameroonian roots, which drip magic on every page.
$12.99  Buy now!!
100 Tips and Tools for Managing Chronic Illness
Managing chronic illness demands constant mindfulness and management. It's a process that constantly evolves over a lifetime. 100 Tips and Tools for Managing Chronic Illness provides readers with one hundred different methods for accomplishing this task, offering personal examples that are humorous, heartfelt, and insightful. Anyone who lives with chronic illness or knows someone who does will benefit from reading this honest and entertaining book.
$12.95  Buy now!!
The Fifth Battalion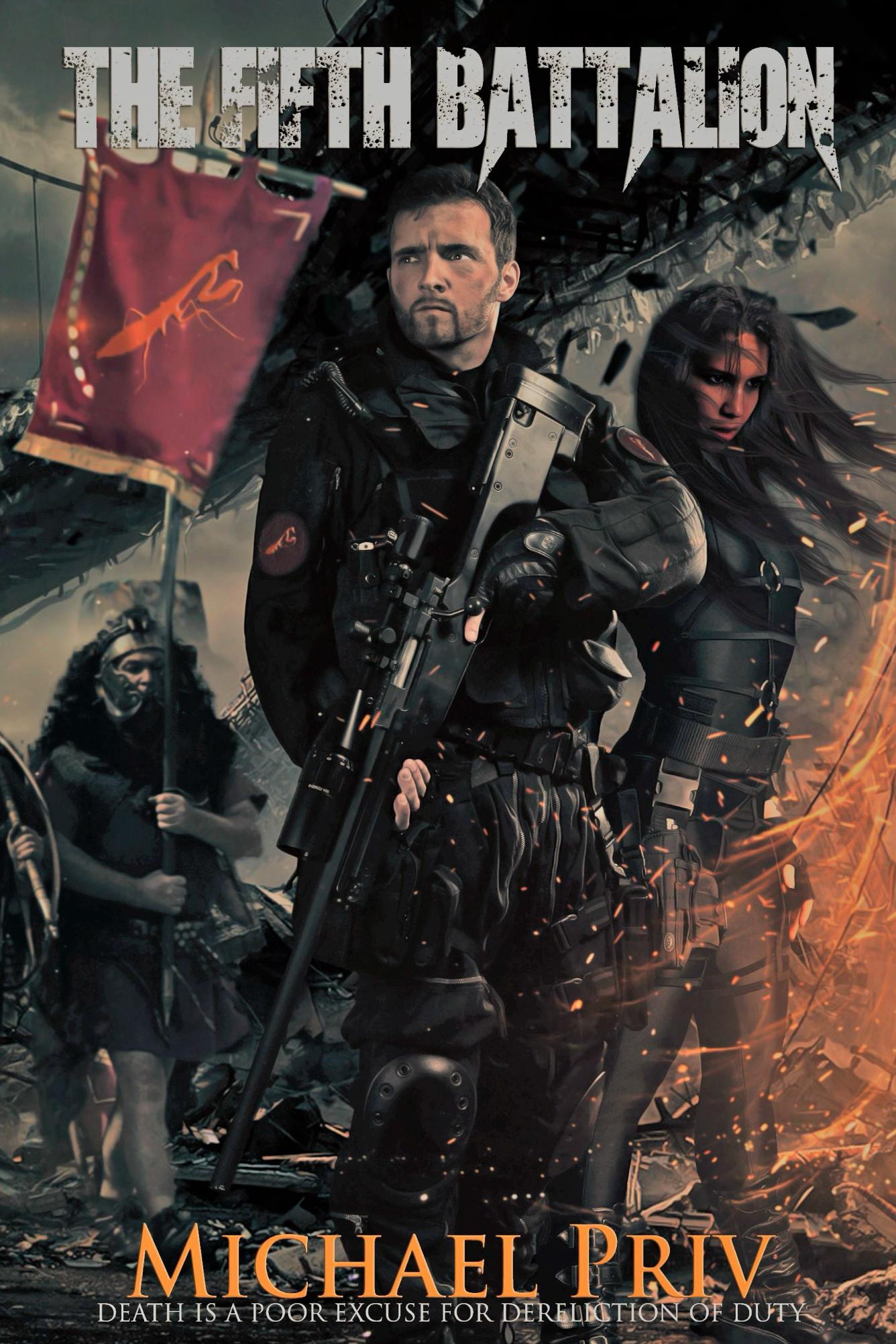 The Fifth Battalion is a story of Norman Bolstad, a gunnery sergeant of an ancient failed invasion of Earth, currently eking a living as a lab technician in San Francisco. Over 5,000 years ago, Baltizor Confederacy attempted to invade Earth, unaware of their arch-enemy, the Murabi Empire, already using this remote planet as a prison facility for their most incorrigible criminals, serving the "forever dead" sentence. The entire Baltizor advance contingent was wiped out by the prison guards, derailing the invasion.
As a part of their sentence, the prisoners of Earth had been forcibly stripped of any awareness of their immortal spiritual nature. The convicts believe themselves to be one-life animals, who die forever with every successive reincarnation. However, unlike the convicts of Earth, the fallen invaders, having never been sentenced and having avoided the original brainwashing treatment, retained their memory and awareness. The Baltizor POWs have been unsuccessfully attempting to escape from Earth for a very long time.
$12.25  Buy Now!!
Path of Lucas: The Journey He Endured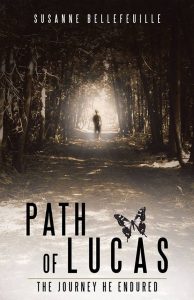 A striking glimpse into midcentury farm life near the small town of Alexandria in Ontario Canada, discover that no path is simple. Choices are hard, and Lucas must decide between realizing his dreams and fighting to keep his family together.
Told through his daughter's eye, this biography is a true story of family, faith, and purpose, set in 1950s Canada up to today. Lucas' legacy is one we all can learn from and cherish.
$11.23  Buy now!!
Write_On Individual Kit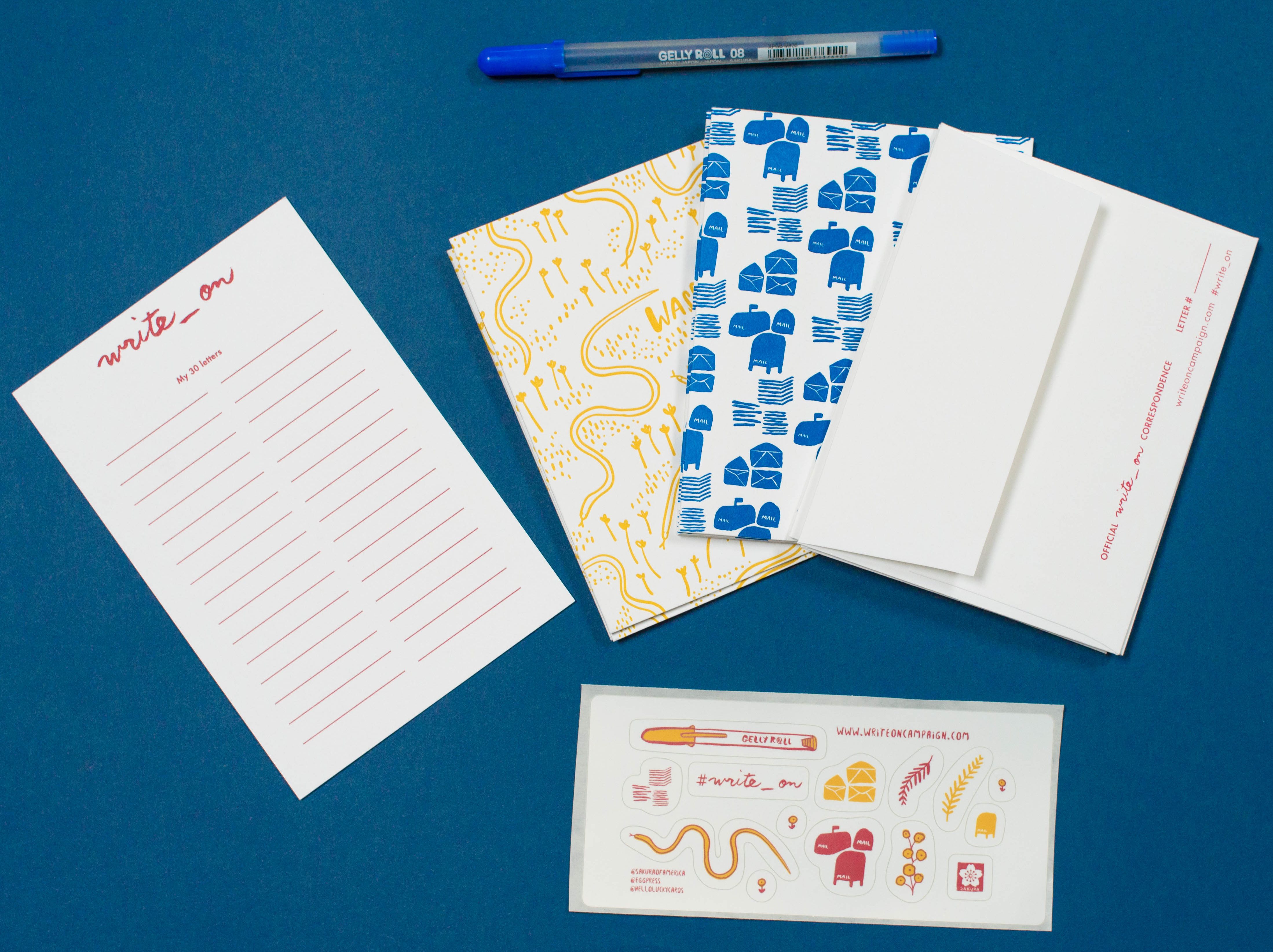 Write_On's Individual Kit is a thoughtful gift for Moms! Challenge Mom to 30 days of letter writing with one of Write_On's limited edition 2018 Letter Writer Kits!
Includes:
6 cards (designed by Egg Press and Hello!Lucky) + envelopes
1 Sticker Sheet
1 Challenge Log Sheet
1 Sakura of America Gelly Roll Pen
Also, by purchasing this kit, you're making it possible for Egg Press and Hello!Lucky to donate a kit to someone in need, including educational and under-resourced community programs.
$10.00  Buy Now!!
Finding Your Purpose
Being a Mother can be tough at times but you're not alone! Feeling stuck in your life? Wondering how to get out of the rut that you're in? This book was written for you! Easy to read with simple steps for you to follow to get rid of the mindset that you have become used to and to give you purpose and a clear path to take to live the life that you've only been dreaming of. Get your mother a gift that will uplift her spirits! Check out more award winning books by Katrina-Jane !
$9.99  Buy Now!!
XX v XY: The Final World War
The Gender Wars won't be fought with machines—they'll be fought with people. And when the women of West America wage war with men in the East, it'll be anything but unimaginative.
What is the source of a woman's power? Does it come from fertility, like the Nancys suggest? Does it come from brute strength and cold calculation, like the West believes? Or could it just be the simple beat of your own heartsong?
The world continues to collapse and the Gender Wars loom on the horizon…XX v. XY.
$9.25  Buy now!!
Sugru Glue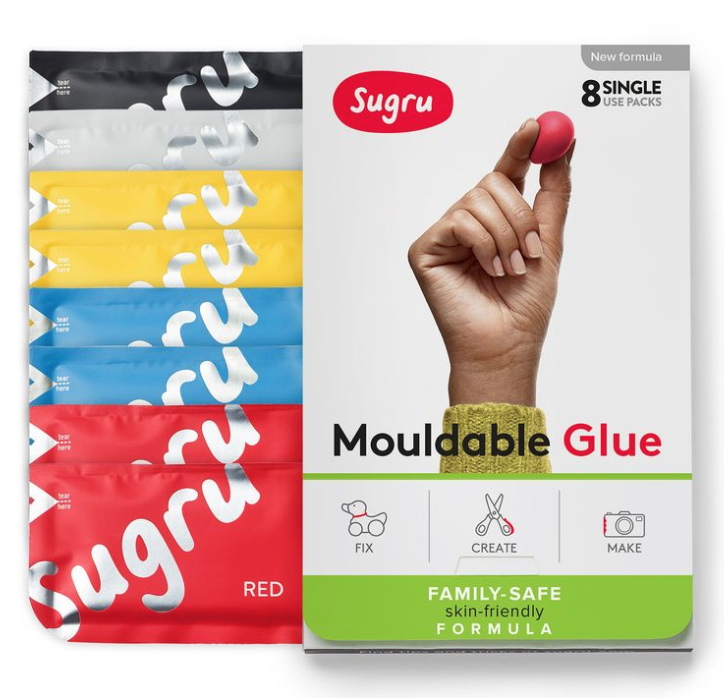 Sugru is the world's first moldable glue that sets strong due to exposure to air. Becoming flexible and tactile silicone rubber ready for any DIY or fixer upper project! Whether that means organizing your desk or putting together a class project Sugru works on every surface.
$9-$20  Buy Now!!
Mostly Human: A 4Pollack Novel
Mars. The small red rock that started with the dreams of astronomers and sci-fi writers. It became a place for broken dreams, the desire peddlers, criminals, and those who were labeled as criminals. 4Pollack, Four to his friends, is a cloned detective who just lost his partner, when an old flame shows up. This femme fatale drags Four into a dangerous game of deceit, mayhem, and murder.
$8.99  Buy Now!!
Fenrir Chronicles: The Prince
In the realm of Fenrir, the royal family reigns with peace and justice. Science and reason are the driving forces behind every diplomatic decision. Religion is not allowed in the political arena. Most people respect that decree. The radically religious group known as Staxeons do not. Prince Callum is diplomatic. That is until Staxeons kidnap the man he loves. Then he will do anything required to make sure he is returned safely. That includes seeking the help of the enemy. The world knows what Fenrir's prince is capable of. The Staxeons are about to learn first hand.
$8.00  Buy now!!
Elevate: An Essential Guide to Life
"Insightful, practical, and full of wisdom . . . Elevate is for those who know they have so much more potential but struggle with things holding them back. Deitch trans-forms decades of experience and thought into a clear path to better awareness about the obstacles and practical action."
–Shawn Achor, New York Times best-selling author of The Happiness Advantage
$7.55 – $16.16  Buy now!!
Mother's Day Greeting Cards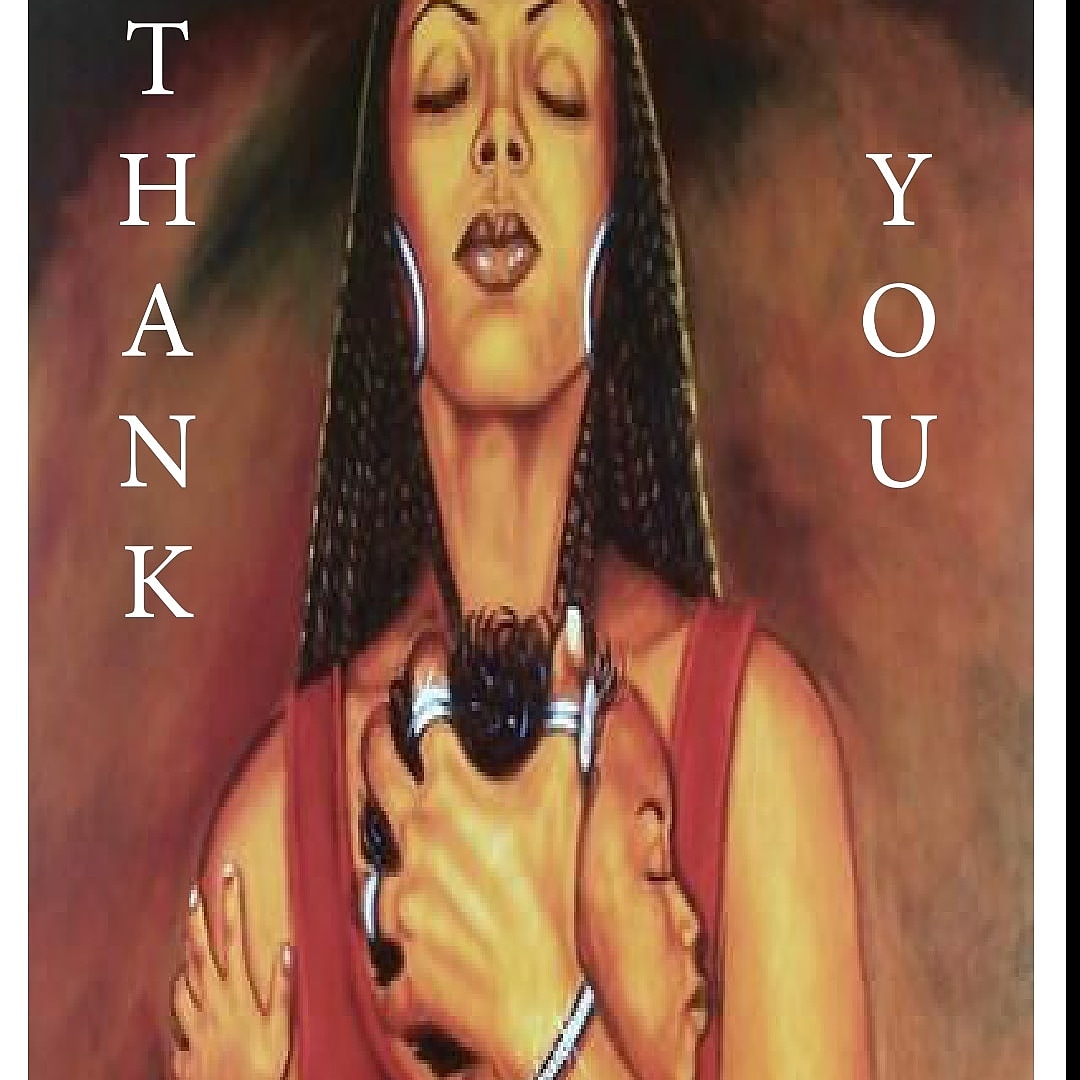 Our Mother's Day cards share illustrative images with meaningful messages in the life moments that matters most. Our card shares the heartfelt love for our Mothers. 
$6.95  Buy Now!!
The Lamb Was Sure To Go
Give Mom an escape into the world of the unknown! The Lamb Was Sure To Go by Jackie Sonnenberg is a page-turner thriller! Father Atticus sees visions of evil coming to Earth and knows it is up to him to stop it before it is too late…but how could he ever know he would be up against the satanic powers of a little girl and her pet lamb? This suspense-filled book is sure to be the must-read of the summer with a child-character and plot that will have your hair standing on end! The Lamb Was Sure To Go is a fabulous read for Mom while enjoying an afternoon in the sun or inside on a rainy day!
$3.99-$14.99  Buy now!!
*All images courtesy of respective companies.