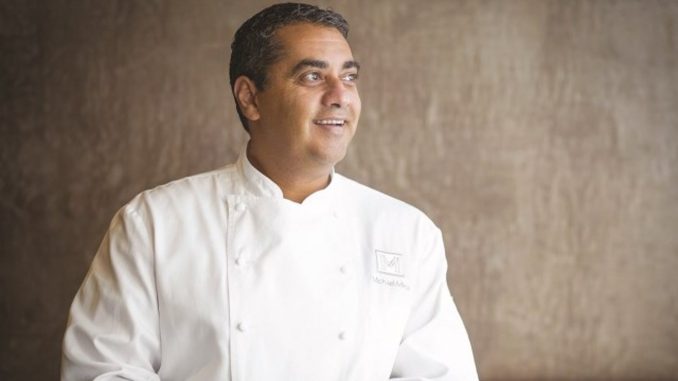 KAABOO Del Mar makes its way back to Del Mar, CA from September 14-16th and has recently announced its all star culinary line up which is equally as enticing as the heavy hitter music acts!
As if seeing Earth, Wind, and Fire wasn't enough! The three-day live music and comedy festival is back at it again and is packing some serious flavor both musically and in the culinary department.The all-star chef lineup includes many household names such as Michael Mina, Marc Forgione, and more. For the 4th consecutive year, the Rock'n Chef competition will be in full swing on the PALATE stage.
Presented in partnership with San Pellegrino, the 2018 PALATE program will feature Michael Mina (Mina Group; International Smoke, Cal Mare), Marc Forgione(Food Network's Chopped and The Next Iron Chef, Marc Forgione), Michelle Bernstein (MBC Michelle Bernstein Catering Company), Richard Blais (Bravo's Top Chef and San Diego-based Juniper & Ivy), Ludo Lefebvre (Trois Mec, Petit Trois and Trois Familia), Brian Malarkey (Searsucker, Herb & Wood), Daniela Soto-Innes (Cosme, Atla), Jessica Koslow(Sqirl), Evan Estrada (MasterChef Junior), Troy Johnson (San Diego Magazine Food Critic), and Aaron Caddel & Rene Montelongo of Mr. Holmes Bakehouse.
Of course Mina is widely known for bold dining concepts that have shaped his restaurant empire as world-class epicurean destinations across the country.
"One of the many things that sets KAABOO Del Mar apart from other festival experiences is the ability to engage all of the senses in an elevated and engaging way," says KAABOOChief Brand + Marketing Officer Jason Felts "Year after year, our PALATE program continues to push the envelope, taking the culinary experience to another level and we are thrilled to welcome such incredible talent from Southern California and across the country."
Over the years music festivals have become more than about the music – it's an experience. Foodies arrive in droves just as eager as the music enthusiasts and for good reason. They're delivering an impressive culinary lineup to match, check out the talent roster HERE!
In addition to the savory and unique bites on site, Blue Moon will also be introducing a specialty KAABREW pour –  Tangerillo IPA, which will be all the way from the brewery in RiNo. The Blue Moon Grove Getaway is one-of-a-kind experience. Think a lush escape where you can relax under the shade of massive Valencia orange trees, snap pics in front of our instagrammable wall, and sip one of our three refreshing brews that will be served. If you're interested in adding this to your 'Must Drink' over the weekend they will be located off Kaaboo Blvd, behind the Grand Stand and near the Artwork & Palate area!
Tickets start at $245.00 and can be purchased HERE! See the video below to catch a glimpse of what you can expect at the festival and grab your tickets before they sell out! Check out the daily lineup below!