Many years ago, on a visit to London, I was told to see "The Woman in Black" and was not able to do so. Now, in celebration of thirty years of performances, this very play is on tour, giving me the opportunity to see it at the Royal George Theatre in Chicago, where it is scheduled to stay until  February 17, 2019. By seeing the play,  I was surprised to learn that I just joined the over eight million people who have lived to tell the tale of this successful, terrifying theatre event.
Written by Susan Hill, this Gothic ghost story was adapted for the stage by Stephen Mallatratt. It is set in an isolated windswept mansion that holds tragic secrets.  This is where a young, lawyer encounters horrific visions in this house set amidst the eerie marshes and howling winds of England's forbidding Northeast Coast. I actually lived in this part of the world for a while but it wasn't as spooky. The fact that there are only two actors is noted in many descriptions of this tale.  However, The Woman in Black reveals many more than two characters. To me the play offered what the English do brilliantly, which was to skillfully transport the audience, or, at least this member of the audience, into a chilling and ghostly world. This was also a 2012 movie.
Director Robin Herford recreates his original staging for the first time in the U.S. The Chicago-based cast stars, Bradley Armacost as Arthur Kipps, and Adam Wesley Brown as The Actor. Each of the actors have impressive performance histories and work incredibly well together.This American premiere of the Original London West End production, presented by PW Productions and Pemberley Productions.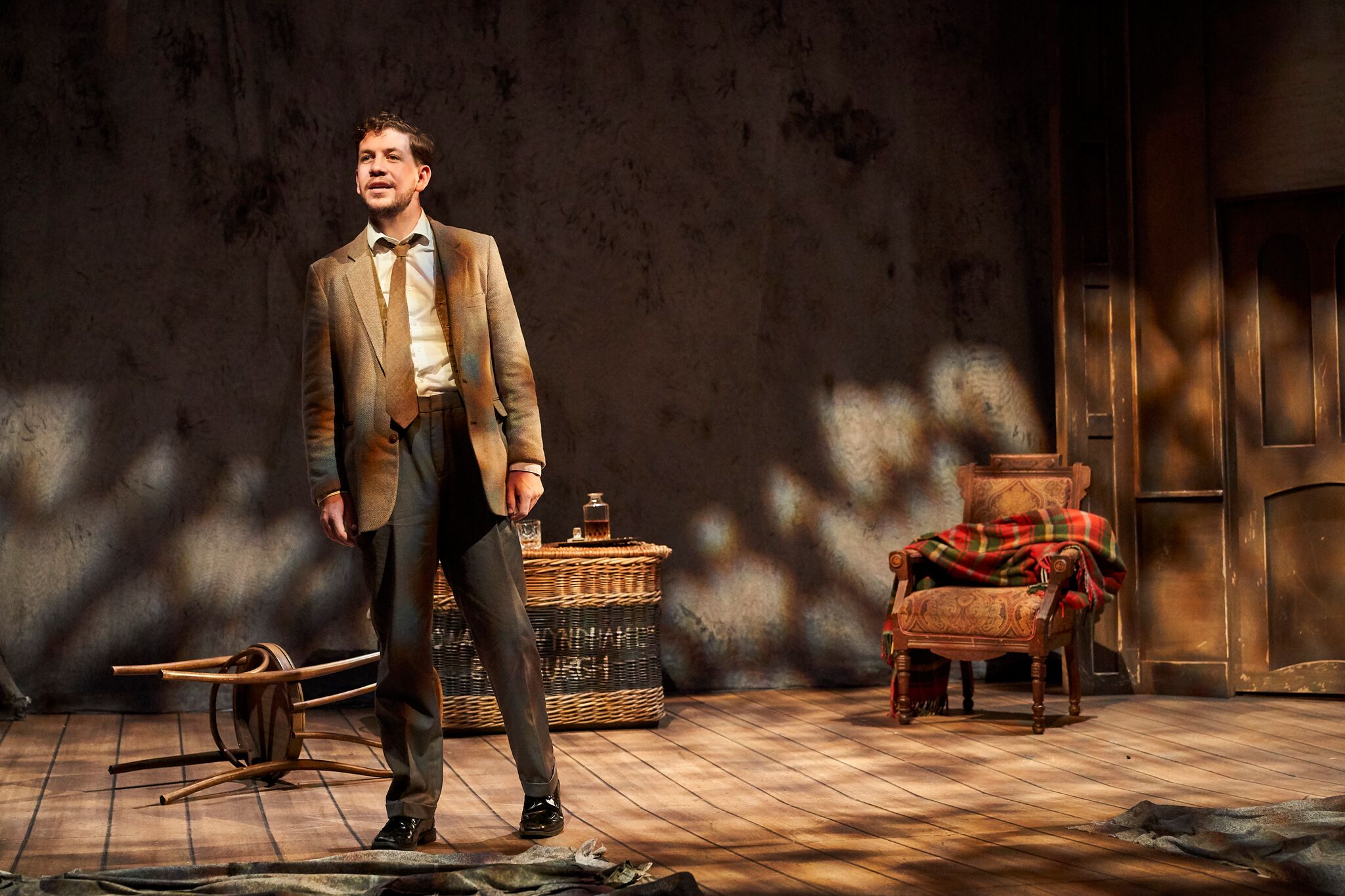 Originally published in 1983, Susan Hill's work has thrilled and spooked millions of readers ever since.  Robin Heford commissioned Stephen Mallatratt to adapt the novel for the stage in 1987 and it was produced as a Christmas show at the Stephen Joseph Theatre in Scarborough, U.K. After months of sold out performances, the play transferred to London's West End in January 1989.
While Robin Herford was Artistic Director at Scarborough, he commissioned and directed Stephen Mallatratt's phenomenally successful adaptation of The Woman in Black. Interestingly, he always personally directs every recast and has also directed productions of the play abroad: in Tokyo (in Japanese!), India, Singapore, Hong Kong, Australia, New Zealand and now, America.
There are two actual people,  but one could say that there are many more virtual individuals and even an adorable dog.  The sound, lighting, and staging which are critical, are skillfully managed by Gareth Owen-sound, Kevin Sleep- Lighting and Michael Holt.  Cares of the real world faded as I became totally absorbed in the story. It was mesmerizing, compelling and very scary.
Although the play was first performed at the Stephen Joseph Theatre in Scarborough, in 1987, it moved to London's West End in 1989 and is still being performed there.  It is distinguished as the second longest-running non-musical play in West End history, after The Mousetrap. I was thrilled to have London come to Chicago. The audience loved this production and I think you will too. See it before it gets away.
Photos: Roger Mastroianni
More information about The Royal George Theatre