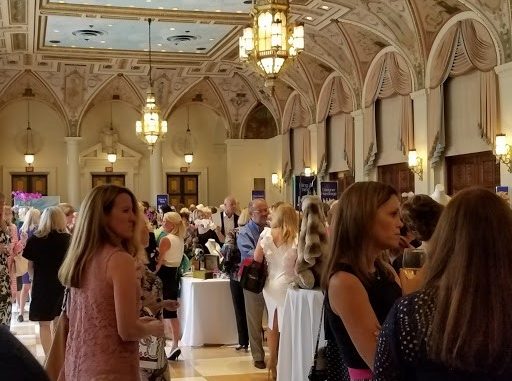 Host and Actor Mario Lopez Headlined the Sold-Out Event

(Feb. 28, 2019) When one refers to 'wall-to-wall people, it is usually a sold-out concert. But, the Shop the Day Away Luncheon might as well have been. There were attendees in every corner of this beautiful hotel, The Breakers. They were there for just one reason – to support the Cancer Alliance of Help & Hope (CAHH). In the largest numbers I've seen since covering this event, virtually every item on the auction tables were sold out well before the fabulous luncheon began. It does your heart good to see so many charitable individuals give their time and donations to this incredible cause that helps so many in need.
Indeed, it was record-breaking crowd attended the 2019 Shop the Day Away Luncheon™ hosted by Cancer Alliance of Help & Hope (CAHH) on February 28 at The Breakers, Palm Beach. TV host and actor, Mario Lopez was the keynote speaker of the sold-out event. Chairwomen were DeAnne Hutchison and Barbara Zand.
This special luncheon was dedicated to Honorary Chair Judi Richards, Cancer Alliance's beloved board member, friend and supporter who passed away from cancer this past January.
The 2019 Shop the Day Away Luncheon ™ began with Palm Beach's most fabulous silent auction featuring more than 500 new luxury designer items, all curated for the Palm Beach luxury lifestyle. Following the silent auction, guests listened to celebrity keynote speaker Mario Lopez, the host of the daily TV show Extra and MTV's America's Best Dance Crew.
All proceeds from the event support CAHH's mission of assisting the local children, adults and families affected by cancer, and the subsequent bills they acquire during the treatment and recovery process.
"Thank you to everyone who supported the 2019 Shop the Day Away Luncheon," said Stanton Collemer, CEO of Cancer Alliance of Help & Hope. "This was our largest and most successful Shop the Day Away Luncheon to date! Thanks to our generous and committed donors, sponsors and supporters, we can continue to help those who live in our community that have been affected by cancer by easing the financial burden a cancer diagnosis can bring."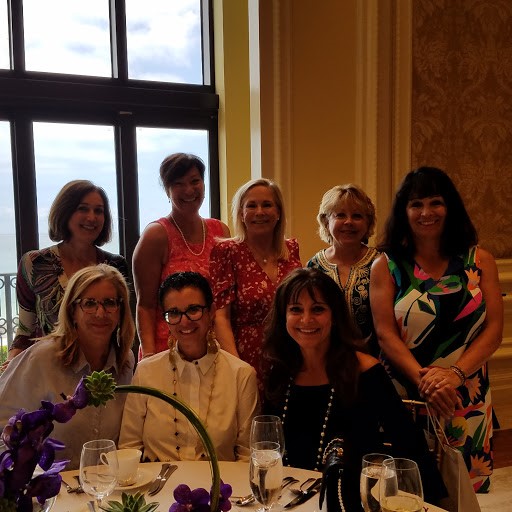 Grand Benefactor Chair: Gloria H. Herman; Honorary Chairs: Rebecca Doane and Janet Levy; Vice Chairwomen: Abigail Beebe, Sheila Buchbinder, M.D., Arlette Gordon, Jacqui Michel, Terri Schottenstein and Kitty Silverstein; Auction Chair: Lisa Hersch-Pecaro; and Ambassadors: Diane Cahill Avonda, Sherry Walker Borchert, Chris Cox, Elizabeth DeBrule, Paula Dirks, Adriana Luchechko, Cynthia Martin, Donna Mulholland and Margaret Warnock.
Sponsors of the 2019 Shop The Day Away Luncheon included: Anushka, Camilla Webster Art, Chanel, Doane & Doane, Guy Clark, Harrison Morgan, Jimmy Choo, Key Private Bank, Kirna Zabéte, Mandarin Oriental Hotel Group, Neiman Marcus, Olivia Preckel, OTG 24/7, Palm Beach Illustrated, RSVP Global, Saks Fifth Avenue, Sant Ambroeus, Seacoast Bank, St. John Boutique, Stefano Laviano, Stergio Designs of Palm Beach Jewelry, The Harcourt M. and Virginia W. Sylvester Foundation, The Royal Poinciana Plaza, Total Wines and more. A personal and special thank you to Cara MacVane, CKM Consultants, Media & Public Relations for her ongoing professionalism and dedication being a part of putting these successful events, year after year.
About Cancer Alliance of Help & Hope, Inc.
The Cancer Alliance of Help & Hope, Inc., based in Palm Beach, Florida is a charitable organization dedicated to improving the quality of life of local children, women and men and their families, who are touched by cancer, by providing need-based financial assistance, information resources and access to services and support groups in our community. CAHH seeks to provide respite to those receiving a devastating cancer diagnosis. As a 501(C)(3) formed in 2003, the organization has helped over 2,500 cancer patients and their families who live and/or receive treatment in Palm Beach County and dispersed over $2.5 million. Cancer Alliance of Help & Hope focuses on assisting patients with their ordinary living expenses such as rent and mortgage, utilities, auto and health insurance, car payments, food and other basic necessities.
For more information, please visit cahh.org or call 561-748-7227.
*Feature Photo: Ellen Eichelbaum, Splash Magazine Worldwide