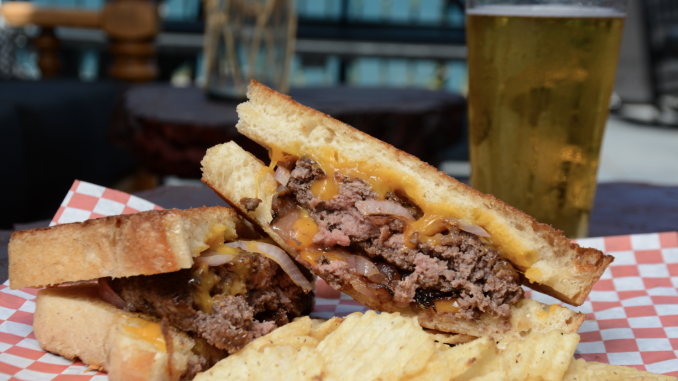 Santa Monica's famed restaurant and beauty spans for miles and miles. However, there is one spot that feels like home, The Backyard at Chez Jay. Recently a few locals and insiders got the opportunity to check out the new digs and the incredible patio which opened on August 15th!
Chez Jay, located in the heart of Santa Monica on Ocean Avenue, is Owned by Michael Anderson and now operated by his son General Manager Chris Anderson. Shortly after Chez Jay was named a Historical Landmark in 2012, The Backyard began as a vision that Michael Anderson had where he wanted to create a special experience for his longtime following of extremely loyal clientele so they could enjoy outdoor dining right by the Santa Monica ocean under the stars.
M. Anderson set out to start this project, which he thought would be a great addition to Chez Jay and the City of Santa Monica, but the process turned out to take much longer than expected. His son Chris Anderson joined him at Chez Jay approximately 2 years ago as the General Manager where he quickly decided he wanted to help his father finish what he had started. "This was not my first priority when I came on board at Chez Jay, but after seeing how much this meant to my Dad and realizing that getting this done was taking such a toll his health, I jumped in and did everything I could to help him finish this project and make his vision a reality," says C. Anderson.
The space features picnic tables, couches, Adirondack chairs, fire pit, wine barrels, hanging vintage lanterns and string lights, large off-white canopy, and bright blue fence that backs up to Santa Monica's Tongva Park.
Chef Guillermo De Arcos G, known as "Chef Memo," is the special secret ingredient at The Backyard at Chez Jay. A few notable items from the menu include: Peppercorn Maple Bacon, Grilled Street Corn, Southwest Steak Nachos, Truffle Fries, Kimchi Guacamole, Rhode Island Calamari, Shrimp Ceviche Bites, Baked Clams, Fried Oreos, and more.
The fun doesn't stop there! There are a ton of delicious beverages to enjoy however one of my favorites was The Juan Margarita (Casamigos Tequila, jalapeño, cucumber, cilantro and lime).
So, grab your good peeps and come enjoy the Good Eats and Good Drinks in The Backyard at Chez Jay starting this Thursday, August 15th!
The Backyard at Chez Jay is open every Wednesday and Thursday from 4:00 pm to 10:00 pm; every Friday from 4:00 pm to 11:00 pm; every Saturday from 12:00 noon to 11:00 pm, and every Sunday from 12:00 noon to 8:00 pm. For more information, please visit www.ChezJays.com or call Chez Jay directly at 310.395.1741.