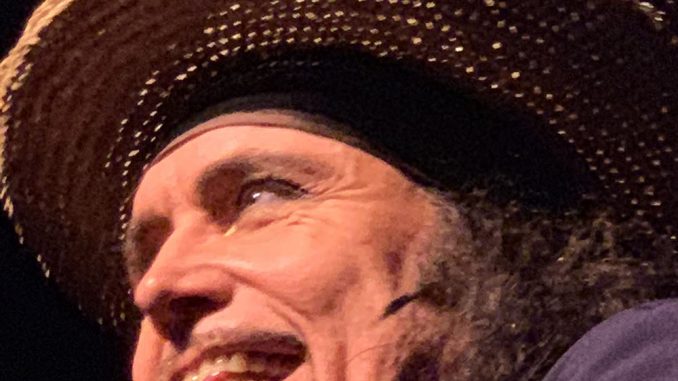 The celebration of "Friend or Foe" in New York City existed as a vibrantly, incandescent, polychromatic, saturation of seductive illumination and salacious sound. A flamboyant confidence super imposed upon a fervent stage ignited with smokey, multicolored lights audaciously paved the way for a spirited anarchy flavored by the attitude of the 80's, yet an effervescent pertinence claimed the evening.
The crowd amassed on the macadamized diamondized cement street outside "The Beacon Theater" wearing elaborate costumes dominating the evening's fashion and bearing resemblance to a synthesis of Twin Peaks, Pirates of the Caribbean, and the last days of Sodom and Gomorrah minus the fire and brimstone. Bodies intertwined and faded into one in libidinous allure, half the fans with risqué, sexified, Rock n Roll fantasies of the charming, MTV's proclaimed "sexiest man in the world", and one of the most defined architects of punk.
All at once the landscape was carpeted with a sexy jazzy, nearly whimsical orchestration, a prelude to Adam's arrival….The fans as if on a rollercoaster began to scream even before the ride started.
Adam Ant nonchalantly appeared on stage and was like a tectonic plate shifting the Earth's lithosphere, or a plunge into the night sky like a display of fireworks, shattering the darkness, as he began to showcase the album "Friend or Foe" in its entirety. Peddling an honest and authentic tapestry of the hit album, Adam sings words that breath with integrity and soul. Each of Adam's lyrics seem to be perfectly and purposefully placed beginning as a personal elucidation to the artist, and ending as legislation to the fans.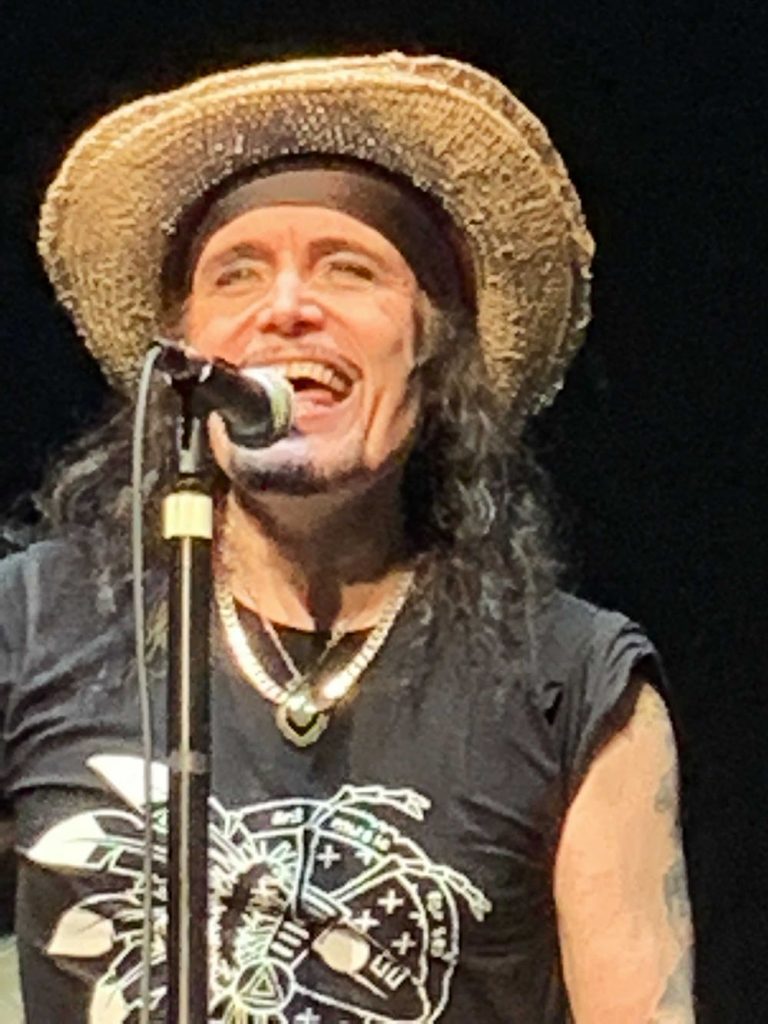 Never has there been such an uproarious, frenzied, out of the box, grandmaster of friendly rebellion, and vivacious revelry as Adam Ant in the early 80's. Still complete with the sensibility and attitude of post, punk, glam, and romance, and still playing for sold out fanatics, Adam continues to make a supreme presence. Giving his nearly two hour-all, he danced ferociously through the entire album, then proceeded to perform other edgy favorites, plus a three song encore including "Physical" his signature grand finale. More dazzling than ever, the quintessential icon emerged fit, youthful, and seductive. Thousands of different expressions mapped his animated lips and soulful eyes, as he leaped to a choreography unique to Adam with a series of movements that matched the speed and the rhythm of the music.
One by one the the 12 track super-sensational record unfolded. "Place In The Country", a high energy avalanche of fun and danceability, and still on my gym playlist. "Here Comes the Grump", one of my all-time favorite Adam Ant songs, followed by "Hello I Love You", a cover of "The Doors" in which Jim Morrison would have been proud. Then there was "Made of Money", another favorite, and one I don't believe I've ever seen Adam do live. After the last track, "A Man Called Marco", where guitarist Will Crewdson shined as Marco, the cascade of hits just kept coming relentlessly.
Standing as a powerful force behind Adam is his band, including superstar drummers Jola and Andy who like a pair of conductors set the pace for the music. Will, lead guitarist, with his cool swagger and one of the best guitarists in the galaxy.. A.P., also playing guitar and also a master of his craft. Joe, the bassist who cements the band together, enhances the sound and makes everything fuller. Without him the bottom would drop out of everything. It seemed as though an omnipotent cosmic force of titanic stature came down from a celestial paradise and passed an alliance causing them to know what the other person is doing well before it happened. Each member sparkled separately as well.
Jola and Andy feverishly enticed those drum kits exercising Adam's original tribal manifestation of the Burundi Beat. When Adam introduced the band he held up two fingers and proudly proclaimed, "two drummers, not one but two." A.P. Was filled with emotion and passion tonight as he played those rhythms. Joe let loose with that bass, jumping off amps and monitors while his hair blew in the wind in time to the music. During the ultimate climax of the encore, Will suddenly with a wildly insane frenzy in his eyes did a solo so explosive that his whole body began to vellicate and quake.
But Adam, a force of nature, a charismatic collection of energy, unyieldingly executed one of his best performances of one of his best albums. As I was revisiting "Friend or Foe" I became cognizant of the fact that any one of those songs would greatly enhance the soundscape of today's musicality.
Adam Ant will be touring "Friend Or Foe" in the UK shortly after this East Coast tour. For those in the States there are a bunch of shows left…..for an inspiring evening of fun and good vibes, and a slew of life intensified memories, check it out….

Twitter: @adamaoffical
Web: adam-ant.com
Photos: Courtesy of Adam Ant