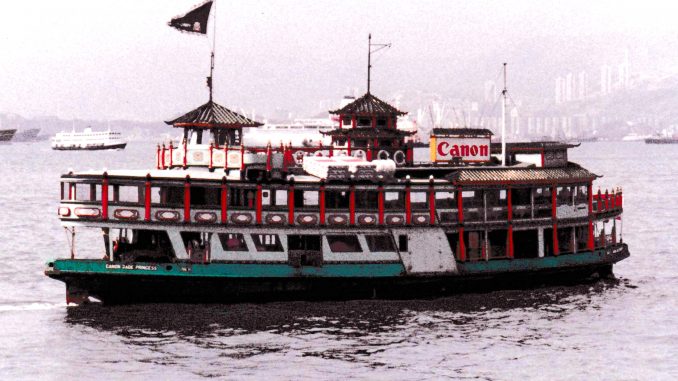 In 1966 I was a young man, a United States Marine in fact, aboard the USS Valley Forge LPH-8. Not exactly a Princess cruise ship mind you but it did float and on one beautiful day it floated into Hong Kong harbor. What a breath taking sight unfolded before me. On one side there was a small mountain or large hill I learned was simply called "The Peak." On the other side was a huge cluster of mainly commercial buildings and hotels including the world reknown Pennisula Hotel. There was no way a young Marine like me would be able to afford to stay there but it was nevertheless truly magnificent. This side was known as the Kowloon Peninsula while the other side with the Peak was simply Hong Kong Island. Both beckoned and happily once I got ashore on a Walla Walla boat I discovered there was a constant stream of Star Ferry boats which for very little cost would quickly take you to and from the island and the pennisula making enjoying it all very easy, fun and afforsable. It wouldn't take long before I was fully embraced by the true magic which was and remains the essence of Hong Kong.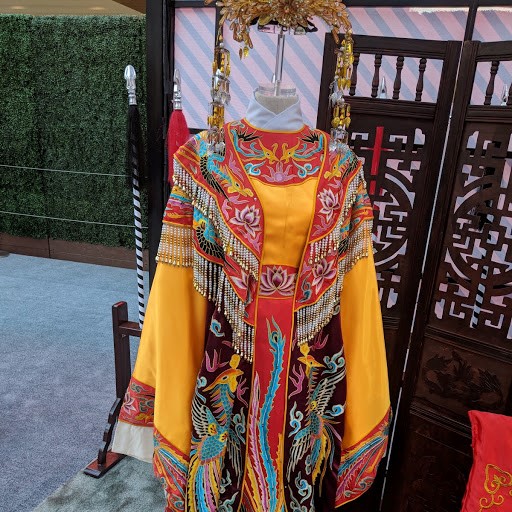 After disembarking from the ship I went straight to the Hong Kong Hilton on Hong Kong Island. I quickly learned that a room back then would cost about half of my one months pay but that was not a problem because I still had a few extra dollars from my days as a civilian so I rented a room for the three days I had free from being a ship bound Marine. I also wanted to get out of my uniform for those three glorious days so I went to a tailor shop and ordered a suit. The shop owner told me to go to my room and take a shower and when I got out of the shower my new suit would be on my bed. It was and I was now ready to experience my first of many Hong Kong miracles .
I discovered the Opium Den Bar in the basement of the hotel. I soon saw about a dozen other Marines – all now in civilian clothes – enjoying the bar. I also quickly noticed a man sitting at the bar who motioned for me to come to him and so I did. He asked if I was one of the Marines from the ship in the harbor and I plead guilty. He then looked at the bartender and said "For the Marines drinks on me tonight." He then stuck out his hand to me and introduced himself. "I am Bill Holden." In the day William Holden was a true major movie star. I learned from him that when he first came to Hong Kong a couple of years earlier to make the great movie "The World of Suzie Wong" like so many others he too instantly fell in love with the place and so he bought a condominium on the Peak. Now when he was not in Hollywood making movies he was in Hong Kong living life to the fullest This was my introduction to the true magic of Hong Kong and I returned many times.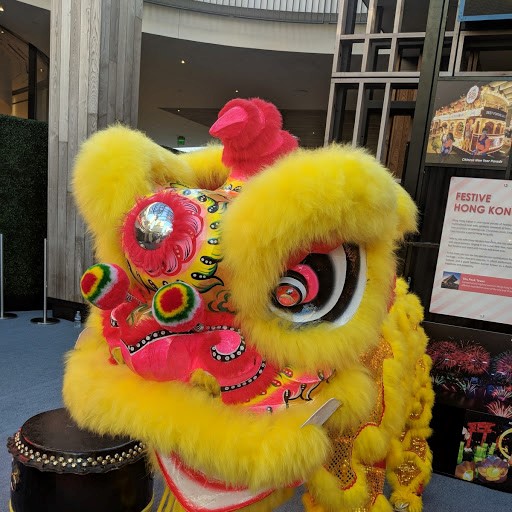 It would take an extreme degree of bad luck and negative energy to have anything less than a great time while visiting Hong Kong but of all of the amazing visits I have nejoyed over the many years two are at the peak of my memories. First there was the happiest day of my life, October 30th, 1984. On that special day I went to the City Hall of Hong Kong on Hong Kong Island very near the Star Ferry pier and their I met the stunningly beautiful and lovely in every way Nenita Perez on the second floor of the City Hall. Soon we were escorted into a room where we were joined by a Hong Kong official who under the laws of Hong Kong joined Nenita Perez and Ron Irwin in marriage. Every year millions of people from all over the world come to Hong Kong to acquire magnificent clothing, fine watches, superb cameras and all manner of things. But on that glorious day I acquired a stunningly beautiful wife. That was almost 35 years ago. We are just beginning.
And then there was July first of 1997. From way back, even before I was born, in 1841 Hong Kong came under British rule and was known as Hong Kong, British Crown Colony. However the historical fact is that the indigenous population of Hong Kong were people of Chinese heritage So with enormous celebration that included abundant beautiful and intense fireworks pretty much everywhere but especially in the harbor at the stroke of midnight Hong Kong British Crown Colony became Hong Kong, Special Administrative Region, People's Republic of China. I literally watched as police officers at exactly midnight removed their Hong Kong BCC pins and replaced them with Hong Kong SAR pins. They were happy but it is not because the Chinese population hated the British, they didn't and they don't. But their heritage was Chinese and they were very happy to formally reconnect.
In fact that is perhaps one of the greatest beauties of Hong Kong, for while the good people of Hong Kong are indeed of Chinese heritage they openly embrace the whole world making Hong Kong one of the most enjoyable places on earth. And right now they are reaching out to that world with a very special showcase in Los Angeles, California. The dates are Saturday, September 21st and Sunday September 22nd at the Westfield Mall in Century City You can experience tantalizing tastes of culture and heritage, art, festivities and food If you read this in time. I can not over emphasize just how pleasent you will find the experience. But yes this is short notice and in many cases it may be over before you know about it. But fear not, should you miss the event simply visit the Hong Kong Tourism Board website at: http://www.discoverhongkong.com/us/index.jsp Heck we might even bump into each other some day walking down Nathan Road.