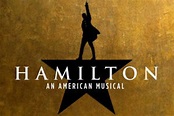 Hamilton, the groundbreaking monumental musical masterpiece, returns to its Chicago home at the James M. Nederlander Theatre , playing until December 30, 2023, after being nominated for sixteen Tony Awards and garnering eleven, including the prestigious 2016 Best Musical. The Producers was the only single production to receive more, winning twelve Tonys. It has had a three-year record-breaking run on Broadway. It has won numerous awards, from eight Drama Desk Awards, the 2016 Pulitzer Prize for Drama, the 2016 Grammy for the Best Musical Theater Album, and seven London Theatre 2018 Olivier Awards, including the Best New Musical award.
Lin-Manuel Miranda wrote the book, music, and lyrics and starred as Alexander Hamilton, an American Founding Father, in the Broadway hip-hop smash hit. Robert Viagas of "Playbill" 2015 reported that Lin Manuel turned Ron Chernow's 2004 best-selling biography Alexander Hamilton (3 months on the New York Times Best Seller list) from a beach read to a Broadway hit. Let's face it: We have all read books that we thought would make excellent films, television shows, or streaming series, but how many of us would have the talent, genius, and imagination to see a completely new vision of the historical foundations of America with a diverse cast that reflects our country today. Lin-Manuel Miranda was recognized as a 2015 Genius Grant Winner by the MacArthur Fellows Program for this revolutionary way of seeing the American Revolution.
I heartily recommend you do not miss this second opportunity to see Hamilton, and please, if you have seen it once, do not hesitate to see it again. I also suggest you do a little advanced homework before purchasing your tickets. Everyone I have met and talked to about Hamilton has enjoyed the experience more if they were previously familiar with the lyrics. The music is fast-paced and draws heavily from hip hop (rap), as well as rhythm & blues, soul, pop, and more traditional Broadway show tunes. You will miss out if you do not have the ear for it. The "HAMILTON Original Broadway Cast Recording" is available everywhere nationwide.
Miranda grew up in a close-knit home. His father and mother loved both music and politics. Latin, salsa and Broadway show tunes were staples in his home. He developed a love for rap in the '90s, and according to an interview for the New Yorker by Rebecca Mead in 2015, Miranda saw similarities between the orphaned illegitimate immigrant Alexander Hamilton and rap artist Tupac Shakur and his own father. Lin-Mauel Miranda saw shades of the same edgy ambition, brashness without polish, intelligence, and expressive language abilities in all three men. Like Hamilton, Luis Miranda (Lin-Manuel's father) immigrated to New York from the Caribbean. Hamilton became one of George Washington's (our nation's leader) most valued cabinet members. Like Hamilton, Luis Miranda became a special advisor to New York's leader, Mayor Ed Koch. Miranda's family imbued him with both idealistic politics and music. Shakur and Hamilton had a self-destructive streak that ended in their demise to guns at a young age.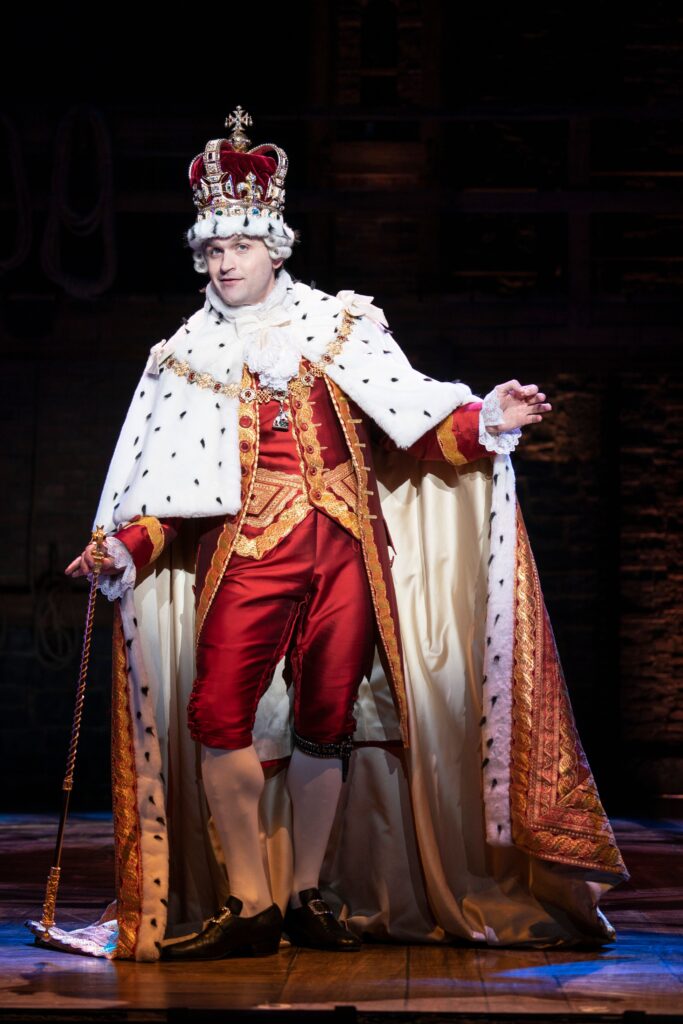 Pierre Jean Gonzalez commandingly portrays Alexander Hamilton, a rebel and revolutionary who excelled in making America economically feasible but stumbled in his personal life with a national sex scandal. As George Washington, Marcus Choi gives an exceptional performance. Tyler Fauntleroy, who hails from Hampton Roads, Virginia, stars as John Laurens (Hamilton's Best Friend) in Act One. He is killed in battle. In Act Two, he is Phillip Hamilton, Alexander's son, who dies in a duel. His perseverance in landing a lead role in this production is inspiring. He auditioned for five years at least 20 times before landing a National Touring spot. He does both roles proudly: too bad he dies in Acts One and Two.
Aaron Burr, friend and foe to Hamilton, is played by Deon'te Goodman, a rising star with an amazing velvet voice and charismatic character. His rendition of "Dear Theodosia" is a beautiful, poignant duet sung with Pierre Jean Gonzalez. Jared Howelton effortlessly transitioned between the two parts of Marquis De Lafayette, who burst on stage with effusive energy, and Thomas Jefferson. Howelton was hysterically flamboyant as Jefferson, and the audience was immediately enthusiastically engaged in his antics from the moment he appeared on stage. Haskell's performance of King George III is pure comic relief with all of its royal pomposity, sardonic lyrics, and purposeful over-the-top acting. He is laugh-out-loud funny.
In Act One, Eddie Ortega plays a tailor spy friend of Hamilton (Hercules Mulligan) who has a witty, raunchy solo. In Act Two, he transforms into a more staid role of James Madison, who seems to be Jefferson's sidekick. Nikisha Williams gracefully presents herself as a socialite turned philanthropist in the character of Eliza Hamilton (née Schuyler). She has a gorgeous voice and an impressive vocal range. Despite the scandals and loss of her eldest son, her suffering does not diminish her strength of character. Eliza emerges as a shining figure of courage and forgiveness. She is a true American Hero. Lencia Kebede is a powerful and flirtatious Angelique Schuyler (Eliza's sister) who first catches Hamilton's eye and allegedly becomes intimately involved with her brother-in-law. Jen Sese delightfully portrays Peggy Schuyler and Maria Reynolds. The younger sister, Peggy (Sese), provides just the right comic relief as the pessimistic rule follower in "The Schuyler Sisters" song. There are thirty-four songs in Hamilton. No wonder it took him five years to write this exuberantly intense production. My two favorite songs were "What Did I Miss," sung by Jared Howelton as Jefferson, and "The Room Where It Happens," credited to Deon'te Goodman (Aaron Burr). The chorus ensemble is always so harmoniously well-balanced. Everyone makes beautiful, ethereal music together.
Director Thomas Kail has been collaborating with Miranda on his musicals In the Heights and Hamilton. He was awarded a 2016 Tony for Best Direction and, in 2018, a Kennedy Center Honor. Andy Blankenbuehler's choreography is outstanding. The ensemble dancers perform high-energy entertainment with jaw-dropping moves. They use their bodies so expressively, emoting emotions that are soul-stirring. Orchestrations and musical supervision by Alex Lacamoire drive this production to amazing heights. HAMILTON features scenic design by the popular David Korins, who designed the set for Beetle Juice and the 91st Academy Awards. I loved the smooth-running turntable. Costume design by Paul Tazewell, lighting design by Howell Binkley, sound design by Nevin Steinberg, and hair/wig design by Charles G. LaPointe perfectly set the historical scenes and mood. The musical is produced by Jeffrey Seller, Sander Jacobs, Jill Furman, and The Public Theater.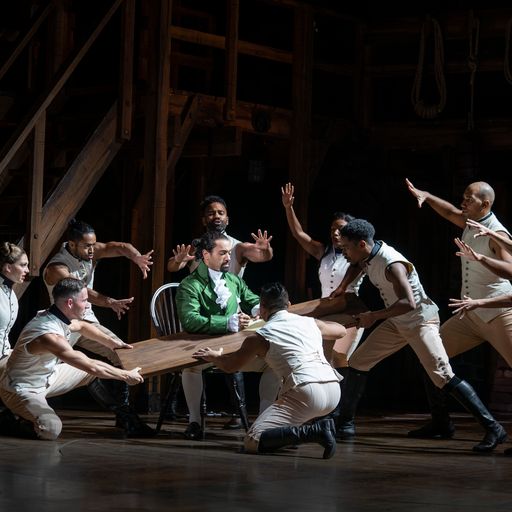 TICKET INFORMATION: Prices range from $42.50 to $152.50, with a select number of premium-priced seating from $182.50. Individual tickets are available by visiting BroadwayInChicaGr********@Br***************.com">go.com or going to any Broadway In Chicago venue box office. Tickets are available for groups of 10 or more by calling Broadway In Chicago Group Sales at (312) 977-1710 or emailing Gr********@Br***************.com. Hamilton is 2 hours and 45 minutes with a fifteen-minute intermission.
Photos: Courtesy of Joan Marcus and Broadway in Chicago